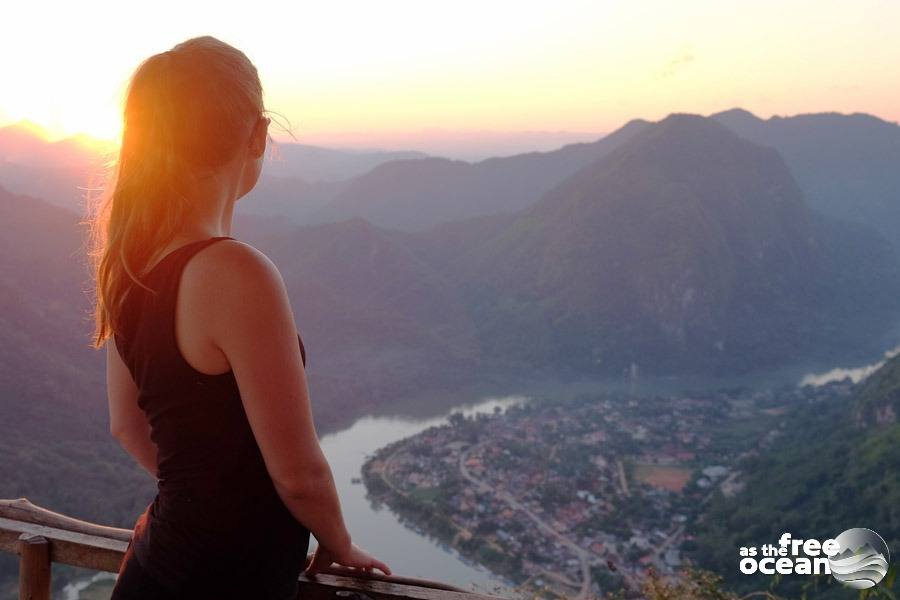 Nong Khiaw was our last destination in Laos and the place where once again we felt in love with this country. Deep green valleys surround the small village hidden between mountains and hills, offering hikes to spectacular view points.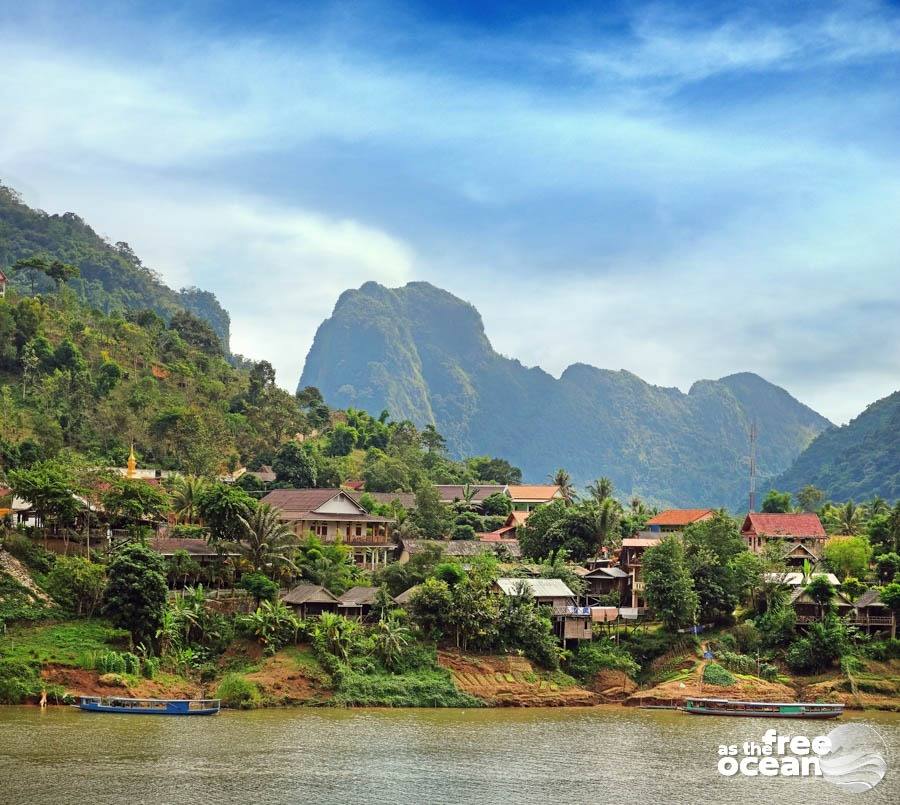 Things to do in Nong Khiaw
Apart from trekking or cycling around the village or taking a boat tour on the river, travelers can visit the historic Pha Tok Caves, which served as shelters for people to hide during the Vietnam War, or hike the limestone mountains for surprisingly beautiful landscapes.
One of the most famous activities around the village is trekking the route of the 100 waterfalls, which many sources on the internet and local tour agents recommend. But we found out that also just a simple walk in the village can turn into a rewarding experience. You can admire the beautiful surroundings while crossing the bridge over the Nam Ou River, try the local food and observe the peaceful life of the people.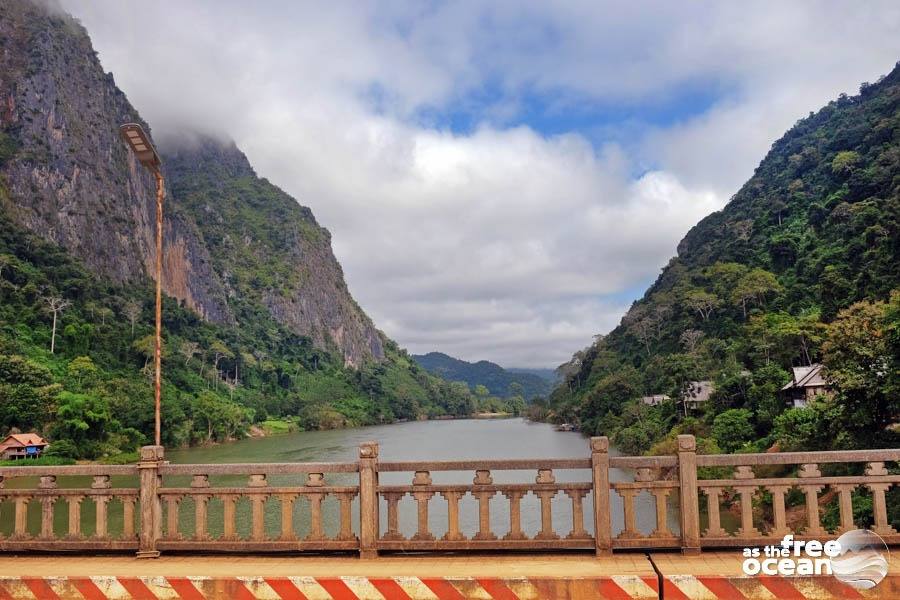 While searching for coffee, unfortunately we realized that Nong Khiaw felt nothing like the coffee paradise that we discovered in Luang Prabang, but instead offered us the chance to try again some of the delicious Indian food that we always happily enjoy whenever we get a chance to.
Hiking to the viewpoints in Nong Khiaw
Our limited time in Laos allowed us to enjoy just few of the many activities that could be done in the area. So we decided to chase sunsets and in the two days that we spent there we climbed to the two main view points, that rewarded us with spectacular view over the village and the infinite green landscapes of the limestone mountains.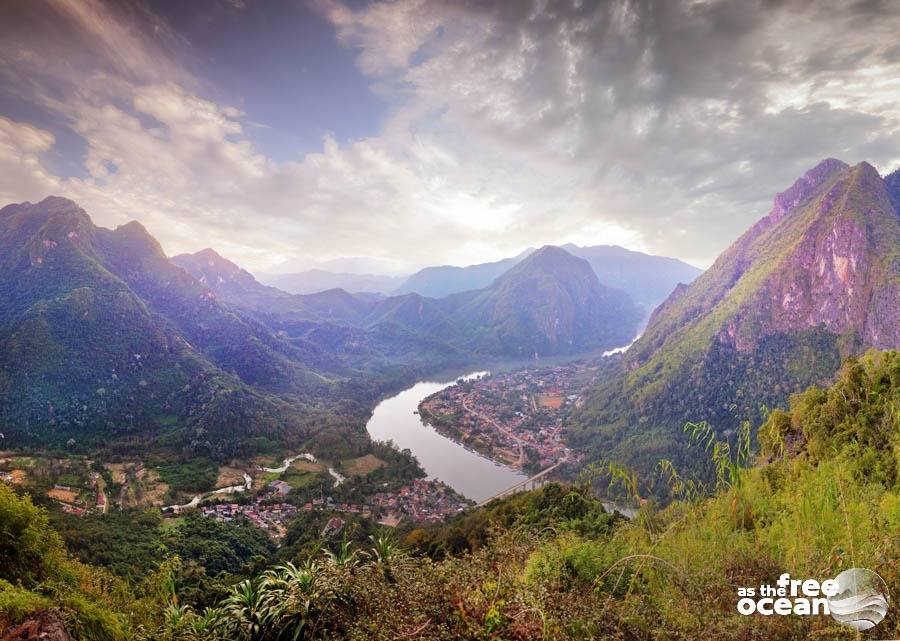 At the beginning of the both treks you will be asked to pay a small fee, part of which supports the local community and helps maintain the trails. Allow yourself around two hours for any of the hikes and wear proper shoes, as some parts are very challenging and steep.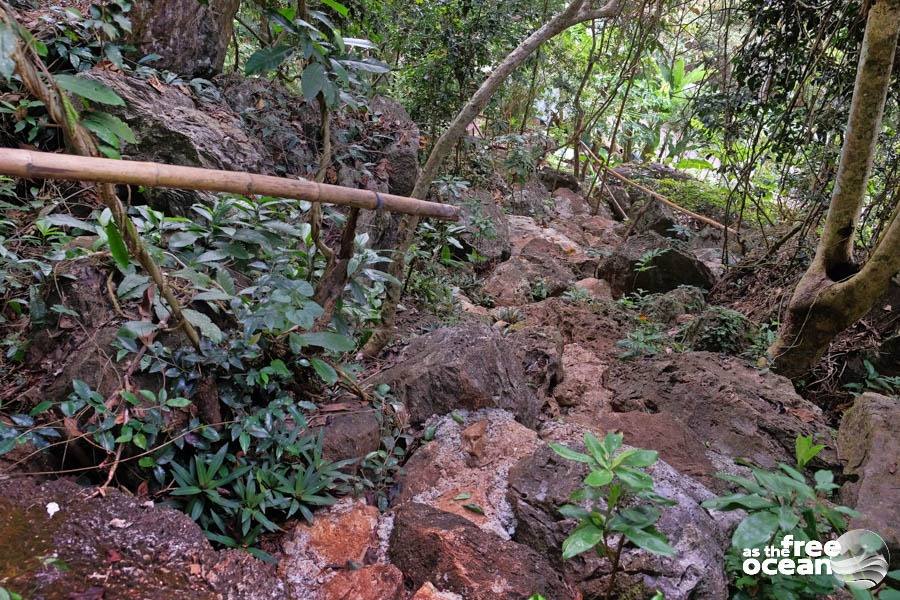 Despite the short time that we spent in the country, Laos conquered our hearts and easily made it to the list of our best places to travel. We spent the last day in a local bus that brought us to the border with Vietnam, the last big adventure of our journey in Asia. Read more about it here.
See more pictures of Nong Khiaw here.
https://www.freeastheocean.com/wp-content/uploads/2019/04/NONGKHIAW-1B.jpg
600
900
Alex
https://www.freeastheocean.com/wp-content/uploads/2019/03/FREE-AS-THE-OCEAN-LOGO-WHITE-SMALL.png
Alex
2019-08-25 14:13:12
2019-08-25 15:22:32
Chasing sunsets in Nong Khiaw