TRAVEL ABC
Everything you need to know about travel from A to Z
The arrival at a new destination
Different cultures, exotic countries, new tastes, strangers that are becoming friends… it sounds fantastic, but before you embark on a new adventure, you should spend a few minutes thinking about your arrival, to make sure that the first few hours will not end in chaos and that you can start your adventure in a smooth way.
Immigration control
Familiarize yourself with the entry requirements for your destination, especially if you arrive in a overseas country. Do you need a visa or passport-size photos? There have been cases where tourists suddenly had to pay more instead of the regular fee? For example, we were charged a fee in Vietnam because we arrived at the border after the regular "working hours". Nevertheless, we refused to pay it, because the border was officially still open, but in most cases you might be forced to act against your will in these situations.
Incidentally, such stories have never happened to us at the airport. Usually, all necessary documents are checked at check-in.
You will find information on the entry requirements for your travel destination on the website of the respective embassy.
Arrival time
If you have the option, choose a flight or bus that will arrive during the day. It is quite annoying when you reach a new country totally exhausted and instead of public transportation to dependent on an overpriced taxis.
On the way to the accommodation
This is perhaps the most important point, which you should consider before your trip. How do I get to the accommodation? We would always recommend booking the first night in advance. First of all, you are often asked about your accommodation at the immigration control. Second, it saves an incredible amount of stress. If the accommodation does not meet your expectations, you can still change it afterward.
Inquire before the trip about public transport, which is available at almost all airports. Where do you find this information? Ask at your accommodation at the time of booking, check the website of the airport or just search on Google Maps.
If you decide to take a taxi, check prices in advance. You can also use a taxi app, such as UBER or Grab (Asia), and you will get an idea about prices. But for this you need internet though.
Offline Maps
Download the offline map of the city which you will arrive in. We use Google Maps for general navigation and Maps.me, which has great offline maps, especially when hiking. The app is really amazing.
In addition, we mostly buy a SIM card for emergencies at the airport when we arrive. It is often less complicated to buy it directly there, rather than later, finding a provider in the city that is allowed to sell SIM cards to tourists. In Argentina and Indonesia, we searched for quite a long time to find a SIM card.
Currency
Become familiar with the local currency. It would be very disappointing if you get irritated by many zeros and have to deal with a money trap on arrival. Alex and I usually withdraw money at the airport and, if possible, we do not change money at the airport, as the rates are outrageously high.
Everything else you can clarify later. If you're a person, like me, who gets tempted very fast with an empty stomach, make sure you bring a snack with you. Thus, nothing stands in your way of starting a new big adventure.
Interested in a "pre-travel checklist" for your vacation? This way…
When I traveled for half a year to Australia in 2009, knew I did not want to be a "backpacker" carrying one of these huge backpacks. Instead, I had a bag with wheels, which was more than perfect for me. A few years later, I started thinking a bit differently and have discovered the benefits of a backpack:
You limit yourself and do not carry so much unnecessary stuff around
Dirty streets and stairs are no longer a problem
Your hands are free
Backpacks are easier to stow
With the right backpack (many pockets), you will find everything fast
So, when we started our journey around the world, we were looking for a suitable backpack. First, we researched the internet to see what options we have and to get an idea about ​​what we should be aware of when choosing. It was not that easy, because the market is huge and possibilities are many. But in the end, the most important is to test the backpack yourself. And that's what we did. We spent a whole day in the city centre of Munich and tried different backpacks.
You should load it with stuff while trying. You can ask the staff for help and to get advice. They're there to help you, but of course to sell their products, so please remember that you go there to buy a backpack and not the whole store.
I would say that we spent way too much time thinking about the right backpack, because we rarely carry our backpack more than an hour at a time and since we have relatively little weight, we manage to be also very mobile.
The decision was taken fast: the "Decathlon ESCAPE 50l" man/woman version became our faithful companion. It immediately felt good when we tried it on, it had many pockets and could be completely opened which makes packing and unpacking easier. It also has a great value for money. In addition, the backpack comes with a rain cover, which can be used also as a travel bag when flying. The good thing about the ESCAPE 50l is that the upper part of the backpack can be removed, turning it into a carry-on-size luggage.
If I had to buy another backpack for the future, I would probably opt for the Osprey Farpoint 40. It is smaller and more expensive but also more practical. Here are a few tips that we would like you to keep in mind when buying a backpack:
Size
With the backpack, less means usually more. The smaller the backpack, the less you have to carry around and you can turn it into a hand luggage in the plane. This way, when booking a flight with a budget airline, you can save some extra money.
Pockets
A backpack with many pockets helps you find everything quickly and to keep things organized. It is best if your backpack can be opened completely.
Security
A backpack with many pockets can hold a lot, but we always have the rain cover on the backpack, so it is well protected from dirt and thieves don't come up with stupid ideas.
As already mentioned, our protective cover is also a flight bag at the same time and we can close it with a lock.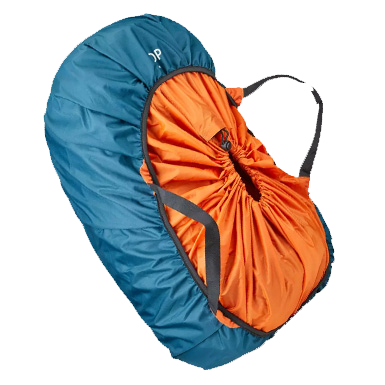 Comfort
The hip belt is important, because it distributes the weight on the hips instead of your shoulders and, in case you have a small daypack, which you will probably wear on the front part of your body, you will feel less pain?
Which backpack do you travel with or are you more the suitcase type of traveler? Write us what you think about the backpack and which model you have.
Checklists are one of my favorite topics. I really write checklists for everything, To-Do lists and bucket lists for things that I want to learn or books that I want to read. I enjoy working with a structure and, even if I mostly change everything over and over again, I believe that having a checklist helps with keeping an overview of things, such as:
What may be exaggerated for others, for me it increases the enthusiasm for an upcoming journey. We mostly book last minute and in most cases we still go with the flow, but the better we are informed, the better we can evaluate offers and know what to look for.
Write us, do you love To-Do lists or do you plan usually spontaneously?
What documents do you need for your trip?
What about printed airline tickets, hotel bookings etc.? Forget it! It's enough to save these documents on your phone as a PDF or in an app. Save the paper!
Protection and storage of documents
Carry your documents on your body and lock them in the accommodation. Even if you feel safe and the people around you are super cool and friendly, always be aware, especially in crowded places, airplanes, buses or trains.
In addition, we have our credit cards in a RFID case, preventing data from being read by unauthorized devices.
We lock everything in our backpacks when we leave the accommodation, even if we book a private room. Of course, in this way theft is not being completely avoided, but at least it is made more difficult for anyone with bad intentions.
Our documents are all scanned and stored on the laptop or in the Dropbox (except credit card details). Incidentally, this can also be useful for everyday-life situations. Important addresses and telephone numbers are also stored online or in a digital form.
My parents also have copies and a list of phone numbers from the bank, health insurance etc. so that they don't have to search for them in case of an emergency.
What we (or my mother) have often needed: a power of attorney. Since I lived and worked abroad for a long time, this was quite useful too.
ID or Passport
The most important document you need is your ID or, depending on where the journey brings you, your passport. This should still be valid for at least 6 months, starting with the first day of your trip.
By the way, leave the original passport somewhere safe, in the hostel or hotel and carry only one copy with you. Even in Argentina, where we were constantly asked for the passport details, when paying by credit card, a copy was enough. For more information on safety during travels, see this article.
Incidentally, I had my identity card with me on our trip around the world. Why? I don't know exactly, I never used it.
Bank or Credit Card
In addition to the ID card or Passport, you need a bank card or a credit card. Read more in the article where we tell you everything about money.
Driving Licence
You'll be probably rarely asked for a driver's license, but you should definitely have it with you.
Depending on where you are from you might also need an international driver's license in addition. German drivers for instance can drive within the EU but in some other countries they need a driving license, for example in China.
Be sure to inform yourself beforehand if you are allowed to drive in the country you want to travel to or not, otherwise high penalties might be the result. More information about that you can usually find on the website of the embassy or consultant of the country you plan to travel to.
Visa
Of course, you have to take your visa with you if it does not already stick on a page inside your passport or it can be requested on arrival.
Vaccination certificate
Always carry your vaccination booklet with you. For example, if you have to show a proof for yellow fever vaccination because you are currently in a yellow fever area, you should definitely take the vaccination record with you. We always have it with us.
Insurance
An absolute must have for your trip is the foreign health insurance. In the EU, you should pack your health card and for other countries or long-term travels, it is advised to get international travel insurance and carry the proof with you. However, in my previous job, I have accompanied guests to hospitals around the world and really only in rare cases we did need a proof because you usually pay by yourself first and only after get the reimbursement. Of course, it is important to have the contact details and your insurance number, which you should definitely save as a PDF in your phone / Dropbox.
Certificates
Do you have any special certificates, such as a diving certificate, flight or sailing license? Then you should not forget these.
Passport photos
You might need biometric photos if you have to apply for a visa on the way or on arrival, for which it is usually required to present a photo. If you travel longer, you can do it during the trip, but it's less stressful if you have it at hand.
CV
Huh? Why should I take my CV on vacation?
Yes, I have asked myself that as well, until I flew to Dubai in 2010 to visit friends there. Well, on this vacation I came back with a job offer in my luggage and two months later I flew back and lived in Dubai for some time.
I met my future boss and he asked if I could send him a CV. Of course I did not have one and certainly not up to date. Luckily, I could just send it a few days after my vacation finished.
Since then, there has always been an updated CV in my e-mail inbox.
That's it! You do not really need more… Of course, that is not totally right, because the rest depends on the how you plan your journey.
What does eating have to do with travel planning?
Well, maybe it is not an important aspect for everyone, but if not you, than maybe a friend or relative of yours suffers from food intolerance or has special food preferences, like being a vegetarian or a vegan. Or maybe you are not a big fan of trying things that are… too exotic, like eating insects or certain tropical fruits. If you want to avoid uncomfortable situation related to food, you better start planning.
Food and drinks, new flavors and fragrances, exotic spices and questionable snacks can make a country an interesting travel destination.
One does not say in vain, love goes through the stomach and not infrequently, we liked a country particularly well, because the food was good there.
Of course, things like worms in Vietnam, grasshoppers in Thailand, durian in Indonesia, guinea pigs in Peru, dogs in China or a Completo in Chile, were things that we politely refused, but these were part of the culture and lifestyle of many countries that we visited.
Our favorite dishes
Some of our favorite dishes were:
Laksa in Singapore / Malaysia
Paneer Butter Masala in India
Ceviche in Peru
Mie Gomak in Indonesien (North Sumatra)
Rahmen in Japan
Where to find local food?
Before your trip you should ask yourself which treats are typical at your destination and where you can find them. Most of the time we do a survey on Instagram or ask Google for help to get an overview.
Then you should also do a price comparison, because often local food in restaurants, which are listed in a guide, is more expensive and can be found in small restaurants just as good, but much cheaper.
For example, in Sri Lanka, we found a touristic restaurant offering local food at five times the price it normally costed. If you are not too picky about the places where you eat, just go where the locals eat.
If you have a vegetarian or vegan lifestyle, you can research where to find restaurants serving this kind of food and store them in your offline map (Google or Maps.me). There are also apps, like Happy Cow, that can help you find vegetarian or even a vegan restaurants.
What's also particularly useful is a "no words" dictionary to get what you really want. Just keep some printed pictures with you to make sure that you can make yourself understood.
If you have allergies or any intolerance, it is advisable to write down the translation of the foods you are allergic to, in English and in the local language, if possible (maybe there is someone in your accommodation who can translate it for you).
What food related items are always on our packing list
Reusable Bottle
Pocket Knife
Collapsible food containers (they save space)
Metal or Bamboo straw
Cutlery
Thermos 1l
We even have a travel coffee mill that is super handy. Other things that can be found in our luggage are:
Coffee
Tea
Salt & Pepper
Other spices (Chili flakes etc.)
And sometimes when we need a cup we just use the lid of our thermos. In Argentina, we even traveled with Mate Cups and Mate Bombilla (special straw).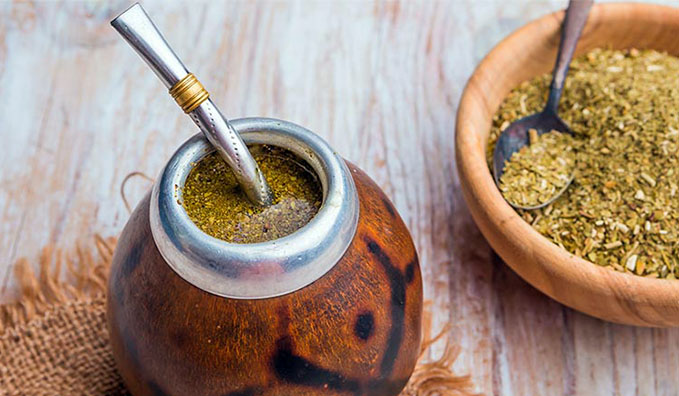 Food - the perfect gift
Different dishes from the places that you travel to can be the perfect souvenirs. If you can not decide what gift to bring back home with you, something delicious is always a good choice.
What we usually buy are:
Beer or wine
Chocolate or other local sweets
Dry snacks
Spices (ATTENTION: you have to pack them well, otherwise you will have the smell in your suitcase or backpack)
Ask if you can take certain things with you, but there's usually nothing wrong with the dry stuff you stash in your check-in backpack or suitcase.
Prevent diseases
Often we meet travelers who have spoiled their stomach by eating local food. I can say we've been very lucky for not getting sick from food. At least not as far as I can remember. We both have really strong stomachs. But, as everyone reacts differently to food, here are some useful tips:
Hand washing. You will not always find running water in restaurants, but you can always wash your hands somewhere.
Tap water. Always inform yourself if the water is drinkable. If not, boil it before drinking it. By the way, countries like India and China are very popular for the drinking water stations with filtered water everywhere. Sometimes we were told not to drink this water, but as mentioned, we have never had any problems (in 6 weeks India we bought only 1 plastic bottle).
We have already mentioned it above, eat where locals eat. There you usually find good and inexpensive food.
Attitude. Have the right attitude towards the food! If you convince yourself that street food is unhygienic and makes you sick, then your body is more likely to react that way. Little tip here: Do not look inside the kitchen of the restaurant where you are eating.
Limits. Know your limits. If you know that you are sensitive or you are being served something bad, then avoid it (in my case: onions). For example, we also hardly eat any meat or fish, because sometimes we are unsure of its origin.
Healthy Diet. Local food is not always healthy, but often greasy and oily. Try to keep the balance and include also fruits and vegetables in your diet.
Should you experience the Bali Belly syndrome, here are a few tips that we can recommend.
What is your favorite meal when you travel?
How to find and book cheap flights
Do you have any tricks and tips regarding flights search, that you would like to share with others? Tell us in the comments.
Not fly?
First of all, before we start searching for flights, we should think about whether the flight is really necessary and whether there may be a train or a bus as alternatives. Of course, these alternatives take longer and are a more exhausting way to travel, but in many cases they are much, much cheaper and better for our environment. When traveling, we always have to pay attention to our ecological footprint!
In addition, while traveling by bus and train you can experience so much more… let yourself be surprised.
Search engines
When we need a flight, we compare flights on different search engines to get an idea of what the flight costs and what options there are.
We mostly search on the websites: Skyscanner, Kayak, Kiwi or Google, sometimes also on the websites of online travel agencies like Trip.com, Momondo and Opodo. But there are countless search engines which you can use.
Research, compare and find the best price. Often tour operators are cheaper, but sometimes it is better to book with the airline itself.
Best time to book flights
We usually look for flights during the week, when flights tend to be cheaper than during the weekend. We also normally look for flights that land in the afternoon or in the morning, because then we can travel by public transport.
Sometimes flights that land at night are a bit cheaper, but arriving in the middle of the night, tired after a long journey and having to deal with rude taxi drivers just to get faster at the accommodation, it all creates a scenario that we usually try to avoid.
Time
One important aspect to consider is that websites are monitoring the online activity of their users. When you spend more time online looking for particular things, you make it clear to site administrators that you are interested in buying a certain product or service. Same situation applies when looking for flights. Prices might change if you are looking for your flights on weekends or evenings. Airlines know that usually more people have time to plan their vacation during the weekend. So it might be a good idea to find time for planning your holiday during your lunch break next Tuesday or Wednesday.
By the way, last minute flights are often more expensive. Depending on where you want to go, flights between 5 and 9 weeks before are the cheapest. Watch the prices for a while and if you find a suitable offer, do not wait too long. On the other hand, you might find incredible cheap flights last minute, but that's never guaranteed.
Direct, with Stop Over and Round Trip
When possible, we try to book a direct flight to our destination, which is usually more expensive. Depending on the price difference, we sometimes accept to pay a bit more but arrive earlier and less tired at our destination. We also consider that most kerosene is consumed on takeoff and landing, so deciding to take  a flight instead of two is part of our environmental responsibility.
Also, when you know your travel dates, consider booking a round-trip ticket. Sometimes you can really save money while doing so.
If you have a stop-over, use it to your advantage. It often does not make much difference if you stay one to two days longer than just a few hours. When we flew from Asia to South America, we stopped in Europe for 2 weeks, which was a bit cheaper than flying straight to our final destination, and this also allowed us to spend a bit of time with friends and family.
Compare nearby airports
Does it always have to be Munich Airport or is Memmingen also an option? Maybe London Luton or Paris Orly is cheaper than Heathrow or Charles de Gaul? Consider nearby airports and pay attention to large airport hubs.
For example, our flight from Singapore to London was much cheaper than from Vietnam. So we were able to visit Singapore on the way back home.
The biggest hubs include: Atlanta, Chicago, London, Paris, Amsterdam, Tokyo, Los Angeles, Beijing, Frankfurt, Hong Kong… but also major airports like Kuala Lumpur, Singapore, Dubai should be considered during your flight search.
Mobile phone, laptop, cache and settings
We've found out that it makes a difference if we're looking at flights from a cell phone or a laptop. You can also see different prices, depending on what currency you have set or from which country you are performing the search.
The most important tool to use before searching for a flight: DELETE YOUR CACHE (In the top right corner of your internet browser you will find three dots, where you can delete your cache and previous search queries in the history section). Unfortunately, the internet remembers your browsing history and prices vary depending on how often you have searched for a specific flight, so delete your cache regularly.
We also use a VPN to help us during our search.
Travel with hand luggage
Many airlines offer cheap fares, but despite the low prices, you will have to book any extra service at a high cost. So if you only travel with hand luggage, you can save the high costs on hold luggage, which makes it a perfect solution for short trips.
During our world trip we traveled with a checked-in luggage and 2 pieces of hand luggage. Just check in advance the size and weight policy for hand luggage of each flight company.
Hidden costs
Always read the fine prints and conditions to see hidden taxes or costs. It may be better to book the slightly more expensive fare that includes the hold luggage, as the charge for a piece of hold luggage paid separately is higher.
Book a package
Often we hear that holiday packages are put in a bad light. We think these are perfect stress-free and time saving solutions for a holiday and often even cheaper than organizing everything by yourself.
I remember that when my sister and I went to New York, we got a mega deal from a travel agency. The flight and the daily price for the room at the hotel were much cheaper than the prices that we found on the internet.
Error Fares
When searching for cheap flights, you will probably also stumble across the word Error Fares, which are tariffs that are incorrectly entered or incorrectly calculated. Airlines and tour operators quickly notice these errors and therefore you should book immediately if you find any.
It may also be that this flights will be canceled in case of error fares, in order to avoid high costs for the flight company, so better wait before planning a spontaneous trip. Unfortunately, we have never been lucky with finding any.
This section is about guides and how to get information on your travel destination. You do not have to memorize a whole Lonely Planet guidebook  to prepare for your adventure.
There are many ways to get inspired when it comes to traveling the world, and to increase your need for wanderlust. How do you inform yourself about places or what inspires you?
Social Media
My top No.1 source of inspiration and information
Social media is often seen as a bad source of inspiration, as many people try to promote a false reality. That's true in some cases, but first and foremost, there are real people behind the accounts who live their dreams and share it with us.
YouTube, Instagram, Pinterest, Facebook and Co. offer you the opportunity to be up close. YouTube, for example, is a nice alternative to television. We usually enjoy watching documentaries on YouTube.
Travel Bloggers
If you are not a fan of social networks or you simply do not have a social media account, you can get countless information from travel bloggers on the Internet who share their experiences and impressions. For example, if you're looking for inspiration on Indonesia, then go to Google Travel Blog Indonesia and you'll most likely find the great Indojunkie blog (https://indojunkie.com), which will give you all the information you need to discover Indonesia.
Or maybe you are looking for information on traveling with kids, with a van, backpacking or about winter holidays… you're sure to find what you're looking for and over time you'll discover your favorite blogs.
Internet
We already spoke about what the Internet has to offer. But you should know that there are also great apps that offer sightseeing routes, such as: Visit a city.
We also let ourselves inspired by Trip Advisor, especially when it comes to information about how to get from A to B or how to do things on your own.
Bookstore
There's nothing better than sitting in a bookstore and look for hours through guides or illustrated books. We love bookstores, especially those where you can enjoy a hot cup of coffee while dreaming of the big wide world. Not only books, but also travel magazines are a nice source of inspiration.
By the way: If you already started your journey, take a look at the on-board magazine on the plane, in the pocket of the seat in front of you. You will find not only advertisement pages there, but also wonderful travel reports.
Travel Fairs
Who does not like travel fairs? Fancy stalls, where beautiful destinations are presented, delicious food from far away countries or the chance to see a camper van from the inside. Especially during the cold season, travel fairs are a great source of inspiration for the summer plans.
Family & Friends
Let yourself inspired by your loved ones. Do you know someone who has already discovered your dream destination? Great, then ask to see some photos or borrow the photo book of your friends. My photo books do not rest long on the shelf when friends are visiting. Your friends or relatives can surely give you some insider tips and from experience I can say: everyone is happy when others show interest in their own travels.
Travel Agency
Travel agencies are great places to find inspiration, with beautiful travel catalogues that can help you not only imagine the area of your interest, but also offer you suggestions on where to spend the best time of the year. Would you prefer a bungalow on the beach or the all-inclusive luxury hotel?
Incidentally, travel agencies are not always more expensive than organizing everything yourself. We already got better deals than the prices that we found on internet. You should at least compare and find out what's best for you.
Podcasts
Another source of information are podcasts. You can listen to them on the way to work, while cooking or while waiting in line at the supermarket. Podcasts are great to be listen to anytime. I like to listen to them, for example, when I'm cleaning or in the morning while I make myself fresh in the bathroom.
Where can I find these podcasts? Just search on Travel Music apps or on your Music App (Spotify, iTunes, etc.) and you'll see a list of various podcasts.
Locals on the spot
You can get really cool insider tips from local people. For example, you can look for information on Couch Surfing before the trip or you can ask your host or at the tourist information point at the destination.
When you read the headline, hopefully you did not expect us to list the best guides for you or tell you how to find the hippest hotels or the coolest photo spots.
Unfortunately, it's not that easy… everyone focuses on different things. When I get a guidebook in my hands, I usually immediately start reading, but focus more on background information or history than on sightseeing. Alex, on the other hand, usually knows well in advance what he wants to see, because he lets himself guided by information that satisfies his curiosity as photographer.
An important tip from us: make your vacation, world trip or city trip to YOUR trip. Fold the guide, plunge into the adventure and discover the world in a way that feels good for you.
A destination is never a place, but a new way to look at things – Henry Miller
H for HOTEL, HOSTEL und ACCOMMODATION
Hotel, Hostel, Air BnB, Host Family or Couchsurfing. Sometimes it is not so easy to find suitable accommodation. You probably want to enjoy comfort, but you also want to experience something "authentic". The location should be somewhere central, and let's not forget the cool pool, or the breakfast included in the price, and all as cheap as possible.
Yes, we know that dilemma… you cannot have it all, but you can definitely maximize your experience by following simple rules. In the following lines, we will tell you how we find accommodation according to our standards of comfort and at affordable prices.
What types of accommodation are there?
Hotel. What a hotel is, you know.
There are different forms of hotels:
Hotel Garni: A hotel that offers only breakfast and no other food.
All-Suite Hotel: A hotel with only suites.
Apartment hotel or Aparthotel: Here you can only book apartments.
Spa Hotel: A hotel in a spa or spa, with special health treatments.
Motel: Simple hotel that specializes in accommodating truck drivers and motorists.
Resorts: Hotel facilities, which have leisure facilities, wellness and partly full board.
Pensions. They are similar to simple hotels, also called guest rooms. They are far simpler in terms of service and facilities than hotels.
Bed & Breakfast. B&Bs are rooms, sometimes also in private houses, including breakfast. The difference to the hotel are the services, number of rooms and the price. Normally, a Bed & Breakfast is cheaper and much smaller than a hotel.
Hostel. Cheap, basic accommodation, usually with dorms (shared rooms). Many hostels also offer private rooms.
Homestay. We love to stay in homestays. These are rooms that are rented by locals of a specific country. You get a room in the house of the host family. There is no experience more authentic than this one. Here you will learn more about local life and people. While staying in homestays, we made quite wonderful acquaintances and usually you will find here the best food. Homestays can be booked through the usual booking platforms, but more on that later.
Hostal. In Spain and South America, you will always come across the word "Hostal" when looking for accommodation. These are similar to a pension.
The list of accommodation types is long and the standards at each accommodation vary, from simple to super luxury. For example, in Indonesia we had a hostel with a pool, where the bed cost just 2.70 euros.
Why book an accommodation in advance?
In another post we mentioned why we always book at least the first night in advance. Many bookings can be canceled up to the arrival day and the stress with the luggage while searching for accommodation is something that we prefer to spare ourselves.
We always book in advance and in case of an emergency, we cancel or book again. That was never a problem during the whole world trip, or before that.
IMPORTANT! But be sure to read the booking rules and specifications.
How do we handle bookings?
1. At Booking.com, or Air BnB, we enter the city which we want to visit and the date.
2. We set the filter to "cheapest accommodation first" or enter our price limit (for example on Air BnB). If you are looking for accommodation with pool, gym, kitchen, etc. you can also select these options in the filter.
3. Then we search for the best location. The booking platforms have maps where you can see the accommodations. The yellow / beige shaded area is the city center. In big cities there is more than just one center. Find out where the sights are. If the accommodation we are interested in is outside the city, we ask for public transportation options or the about the walking distance. You can have a cheap place to stay, but it might bother you to always have to travel for an eternity to reach the sightseeings.
4. Look at the photos of the accommodation.
5. Have a short look at the reviews. For example, we do not book accommodations that have bad reviews, even if the photos look great.
6. Book the place that you decided for.
What should you pay attention to:
– Hidden taxes and surcharges (usually stated in the description)
– Which means of payment are accepted
– Check-in & check-out times
Do you still have questions about hotel bookings? Just get in touch with us.
Saving money on accommodation or free nights?
Choosing the right accommodation takes time, but with the right choice, we usually save a few euros and we need to say that we have almost never had bad experiences. We are both very simple people and as long as the place is clean and offers the necessary comfort, we can do without any big frills. I worked for years in the luxury catering industry and I can say: "They also cook only with water."
But if you are looking for an authentic experience, you should know that Couchsurfing offers some good options. Via their platform, you can connect with a person who will let you stay for a few days, free of charge, and even provide you with a place to sleep. Couchsurfing is free, but in no case should you use it to ONLY find a cheap place to sleep. That would be very unfair to your host and it would disrespect the rules of the platform.
It's a great way to immerse yourself in new cultures and learn more about local life. In return, you should also come up with something, maybe you can cook something, invite your host for dinner or bring a small gift.
We ask you to use the platform only if you are really interested in the exchange. It would be a pity if the Couchsurfing system stopped being available.
An alternative is house sitting. Through TrustedHoussitter you can find people who are traveling for some time, and who are searching for someone to look after their home, garden or animals while they are away. Of course, you do not only have to be very responsible here but also flexible in terms of location and date.
But more important is the question: Where can I book the accommodation?
There is a variety of booking platforms which we use the most. It is also worth comparing these platforms. Sometimes there is a small price difference for the same accommodation. Even if it's only 2 euros, consider that in Asia you can buy dinner for that price.
Air BnB
Here you usually rent a room in the house of a family. But you can also book a whole apartment or a complete house. If you want something special, you can select "unique accommodations" in the filter in your search selection, such as windmills, tree houses and much more.
The Air BnB platform really offers a wide choice and, depending on the type and location, also very attractive prices. Register now and get a discount.
Booking.com
While Air BnB offers mostly private accommodation options, there are also many hotels, hostels and homestays listed on Booking.com. By the way, sometimes, due to different situations that were not under our control, we missed showing up at the accommodation, and Booking helped us rearrange things.
Make your first booking and get back 10% of the travel price.
Agoda
Booking.com and Agoda are very similar.
Hostelworld
We always enjoy our privacy, but Hostelworld offers a large number of hostels that are great options when you travel on a budget. Especially when we realize that prices in cities like Hanoi or Ho Chi Minh City are very expensive for hotels and hostel beds cost almost nothing, we like to book a shared room or if we just want to stay only one night somewhere. Many hostels can also be found on Booking.com or Agoda.
As you can see, accommodation is not always expensive. Maybe you are an outdoor fan and you love adventure. Why not travel with a tent? Sometimes hotels even let you sleep in their garden. In addition, you can "save" nights when you book night trains and buses. You can find more about means of transport here.
Do you want to work for a free accommodation? Try Workaway or other platforms. All information can be found here.
I for INJECTION / VACCINATIONS
Vaccination, yes or no?
Many times we ask ourselves these questions, because there are reasons that encourage vaccination, but there are also some aspects that we consider critical. First of all, we do not want to and we can not give any recommendations. ALWAYS speak to your doctor about it.
THE FOLLOWING LINES ARE NO ADVICE OR RECOMMENDATION, ONLY INFORMATION.
When should I think about vaccinations?
Best as soon as possible. Although some vaccinations or booster vaccinations can be done shortly before departure, some vaccinations require several updates, or have minimum departure requirements.
So that you can inform yourself ahead of time, we recommend you start thinking of it, right at the beginning of your travel planning.
Which vaccinations do I really need?
Clear answer: Call your doctor and make an appointment! If you are insecure, then get a second opinion. Please, please do not let anyone influence you while reading information on the internet. It's ultimately your decision, your health, your life. Make sure you are well informed.
So what vaccinations are eligible for you?
On the website of WHO (World Health Organization) you can finde some information about the diffrent vaccinations that exist. It can help you organise better your trip and be ready for the unexpected.
How do I prepare for the doctor appointment?
It's best to take note about your questions and your journy, so that you can clarify everything with the doctor. We have noted the following key points:
Beginning of travel and duration of the journey
Way of traveling
Which countries will be visited
How can I protect myself?
What do I need to know about malaria?
Cost of vaccinations?
Which vaccinations are really necessary?
Side effects and risks?
Do not forget your vaccination booklet and health card!
Incidentally, Alex and I are vaccinated against various diseases. For example, the rabies vaccine is handled differently in Romania, but I instead, have decided to carry out this vaccine.
Cost of vaccinations
The bad news, vaccination costs can be very high, especially if you need multiple vaccinations. The good news is that some health insurance companies are covering the expenses.
It would be to your advantage if you still have enough time, so you can still consider changing your health insurance.
Conclusion to vaccination: Speak to your doctor and get a second opinion in case of uncertainties.
Due to our previous job on the ship, we were "obligated" to have certain vaccinations depending on our cruise destinations .
You've probably heard of the infamous jet lag and maybe you have even experienced it already. I'm particularly vulnerable to jetlag and would like to share with you my tips to make your arrival or return from the holiday as pleasant as possible.
What is Jet lag?
The word jet lag comes from the English language and stands for jet (jet / aircraft) and lag (delay / time difference).
Jet lag is a disturbance of the sleep-wake rhythm that occurs especially after long-haul flights. After a quick trip across multiple time zones, the internal clock can not reconcile with the new local time.
When do you get a jet lag?
Depending on the direction in which you fly and the number of time zones that are being crossed, the jetlag can be stronger or lighter.
Flights to the West. It is said that flights to the west are better, as the day-night rhythm is not completely turned upside down. For example, if you fly from Munich to New York, you arrive after about 9 hours of flight, almost at the "same time" as you took off. Departure at 12:30 – arrival at 15:30. Your body has less difficulty getting used to the new time zone. The sunrise or sunset is delayed here so to speak.
Flights to the East. Flying east will make it easier for you to fly over the night. But if you leave at 12:30, for example, you would end up in Shanghai one day later at 06:00 in the morning, which could get your rhythm out of control, as you go to bed much later than normal.
The climate can also affect the jet lag.
What are the effects of a Jet Lag?
The effects of a jet leg depend on your body and your condition. It's usual symptoms are:
Insomnia despite tiredness
Fatigue during the day
Lack of concentration
Stomach problems
Headache
Irritability
High temperature
What can I do against jet lag?
I usually suffer from jet lag, but over time I've learned a few tricks to help me make the time change a little more bearable.
Protect your body (no power sightseeing on the first day)
Drink plenty of water (no alcohol or caffeine)
Healthy, light diet (low in carbohydrates)
Change the clock already on the plane to the new time
Participate in the daily routine in the destination country (no unnecessary, long afternoon nap, for example)
Get used to the new rhythm before the trip (get up earlier or sleep later)
Pay attention to the rhythm of sleep-wake-up rhythm in the airplane
Stay at the destination for a long time
When returning, observe the same factors
Optimal arrival time if possible (early afternoon is very good for me)
How long does a jetlag last?
It is said that a jet lag lasts about half a day to day per time zone. This means that if you're flying from Germany to New York, the time difference is 6 hours. A jet lag can thus last for 3 to 6 days. But this depends on various factors, such as climate, physical condition or hormonal balance, and can have different effects.
By the way, I would not recommend taking sleeping pills. It is also said that the sun helps to reduce jet lag. In my case, it makes me feel rather tired and has never really helped.
Tell us your suggestions against Jet lag.
K for KEEP HEALTHY – Sickness during travels
Let's hope that nothing will ever, ever happen, because no one wants to be ill during his travels. However, you will probably not always be safe from illness on vacation or while traveling.
Should the case occur, we have listed some advice here that will help you deal easier with the situation.
We do not speak from our own experience, because during the one and a half years of traveling around the world, Alex was never been ill, except for a weird rash on the body, and I had a slight cold, altitude sickness and once a problem with the stomach, because of the heat. But all was bearable and I was not tied to the bed.
However, during my work on board cruise ships, I sometimes accompanied many passengers to hospitals around the world. Unfortunately, these were mostly serious illnesses and therefore I know exactly how someone feels when they get sick on vacation.
Stay calm
Of course, it depends on what you have, but I can tell you, a Bali Belly (stomach-intestinal infection) does not get better if you get crazy about it. When you cannot avoid a situation, starting with a positive attitude can become the best medicine.
Do not research your symptoms on internet, but go to see a doctor.
Doctor, Hospital and Emergency room
If the situation is urgent and you need to go to a hospital right away, call the ambulance or get someone to help you. Locals or other travelers can often act faster in emergency situations.
Should it be a little less serious, you should still go to the doctor, flu symptoms in the tropical areas could also come from malaria or dengue fever. Search for an English speaking doctor or clinic. If you do not find anything, ask at your accommodation.
Most likely, you can go to a private clinic with your foreign health insurance. Quite often you are also simply sent to the emergency room, which happened often with our passengers on board.
Health insurance
Now is the best time to remember where you saved the contract with your foreign health insurance. It's best to save this as a PDF on your phone / Dropbox.
It also good to call them (emergency contact), some insurance companies are looking for the nearest hospital or maybe even send a translator. Make sure you take the file number for later references.
I had the HANSE MERKUR LONG TERM INSURANCE during the trip around the world and otherwise I am insured by the ADAC (short trips). Alex is insured by GROUPAMA(Romania).
After the world trip, we stayed abroad for some time and during this time I had the insurance of BDAE EXPAT PRIVAT, which covers for both abroad and your home country emergency situations.
Yes, we have different health insurance because of our different nationalities.
At the hospital
In most cases with our passengers on board it worked like this:
First, registration with passport / ID in Europe. Please give your health card as well.
Then it's time to wait, wait and wait even longer.
Sometimes there is a preliminary examination, until you finally get to the doctor.
Depending on what you have, you get a prescription for medication (pharmacies are usually in or nearby the hospital)
Finally, the payment. They will give you an invoice and a written diagnosis. Ask for it in English. Be sure to bring a credit card with you to the hospital. Take all the receipts, sometimes even taxi rides are reimbursed.
Get well soon!
If you have any communication problems, use Google Translate (but I've never been to a hospital where no one spoke at least a bit of English).
Take care and listen to your body
Especially when you are ill, you should create a cosy atmosphere around you and relax. Once in Australia I found myself with fever in a 10 beds dorm, which was anything but cool. So, if possible, find a place where you feel comfortable and can heal faster and easier.
Listen to your body and give it what it needs, in a calm and a clean environment.
Prevent diseases and protect yourself!
Best of all, do not let it get that far and protect yourself when traveling. Exhausting bus rides, exotic food, extreme heat or temperature differences, an unhealthy diet or lack of sleep can weaken your immune system.
Protect yourself from the sun and especially from mosquitoes. ALWAYS wear a helmet on the scooter and use the seatbelt! Wash your hands before eating.
Still wondering why I accompanied the passengers to hospitals? This was a service from the cruise company that tried to support the guests as good as possible. First of all because of the language barriers, as most of the older passengers could not speak English. In addition, I can say that hospitals abroad also have good standards. Sometimes even better than in Germany.
Have you ever been sick while traveling? What were your experiences?
Often we are being asked about how we communicate in non-English speaking countries, especially by people belonging to older generations.
In this post, we'll tell you how to communicate, what words you need to learn, and why simple English skills are often better than perfect British or American English.
You cannot learn the local language every time you travel to a new country, because mastering a language is a process that can take years. Fortunately, English is widely spread and spoken in many countries, especially in touristic areas. Of course, that's not always a rule. In South America, for example, we were glad that we could speak some Spanish and in Vietnam or China we did not get very far with English either.
Google Translate, our best friend when traveling
Together, we can communicate in 5.5 languages ​​(0.5 because our French is very basic). Still, even with this knowledge, in some countries we couldn't use any of it. But traveling in modern times is no longer a problem in terms of languages. Apps make our life abroad much easier.
We mainly use Google Translate. You can also use this translator offline, if you previously download the language that you are planning to use. For example, in Vietnam we always ordered our food in this way. Sometimes people might not be able to read or see what is flickering on your phone, but at least you can communicate some basic information.
In some languages, you can even use the language speaking feature of Google Translate or take a picture of a text, which is then being translated directly. China was the only country where we used another translator because there Google services are blocked.
Why is it sometimes better if your English is not perfect
Alex and I mainly speak English with each other, and we can say that our English is pretty good. However, due to our previous work, we are used to talking to people of different nationalities. It is not difficult for us to adapt our English level to our interlocutors.
Many times we could observe how well spoken English brought question marks on the faces of others. For example in Alex's case, at the beginning of the journey, it often happened that people did not understand him because he used sometimes worlds that were too complicated or he spoke very politely. Even friends of us whose native language is English have told us that they often are not understood or that they need a longer time to explain things than someone whose English is less good.
We faced the same problem in South America where people were talking to us in strong local dialects and then wondering why we couldn't understand them, even though our Spanish wasn't that bad. This usually happens when a person does not speak another foreign language and therefore cannot understand that they need to adjust their way of speaking when communicating with foreigners.
So remember to not let yourself be disturbed, if you don't understand something or if you are not 100% right in what you are saying. The person you are talking to will be glad to see that you are at least making an effort.
What should you be able to say?
It's always nice to be able to say a few things in the local language. People often will be happy about it and treat you differently. Even if it's just minor things like thank you, hello or please.
We advise you to learn and ALWAYS be able to use these words. It is polite and respectful. You will also notice how happy you can make others with it.
We try to learn as much as possible when we have the chance to. Admittedly, many times we forget the sentences we learned, but the simple interest in the language of other people creates an important step towards an incredible connection. Some things are also essential for your travels, such as the words for rice and vegetables in Vietnam or the characters for noodles and spicy in China. A no-words dictionary is also very helpful here.
M for Money. Everything regarding money.
In Bezug auf Geld kommen eigentlich immer 3 Fragen:
Was kostet die Welt?
Was kostet eine Weltreise?
Wie finanziert ihr eure Weltreise?

Hier beantworten wir dir die ersten zwei Fragen.
Was kostet die Welt?
Auf eine Reise zu gehen, ein Urlaub, ein Städtetrip oder vielleicht sogar eine Weltreise zu machen, kostet Geld, manchmal zu viel Geld…
Lange haben wir überlegt, ob wir so einen Beitrag überhaupt veröffentlichen wollen. Denn, was kostet ein Urlaub, eine Reise für 2-3 Monate oder eine Weltreise, ist genauso zu beantworten, wie die Fragen was ein Haus, ein Einkauf im Supermarkt oder ein Auto kostet: Es kommt darauf an.
Es kommt darauf an, wann du reist.
Es kommt drauf an, wo du reist.
Es kommt darauf an, wo du schläfst.
Es kommt darauf an, was und wo du isst.
Es kommt darauf an, wie lange du reist.
Es kommt drauf an, mit wem du reist.
Und auf viele weitere Dinge kommt es an.
Vor unserer Weltreise haben wir zig Webseiten, mit Kosten zu Weltreisen durchstöbert, aber genauso viele unterschiedliche Antworten haben wir bekommen. Schlauer sind wir nicht wirklicher geworden, stattdessen haben wir uns folgende Fragen gestellt: Wie viel wollen wir ausgeben?
Der Betrag stand schnell fest, da wir bereits einiges gespart hatten und wussten, dass wir mindestens ein Jahr reisen wollen, voraussichtlich länger.
Was kostet eine Weltreise?
15.000 Euro für ca. 15 Monate
Zu Beginn der Reise haben wir noch gesagt, dass wir zusätzlich 5000 Euro als Puffer einplanen, was wir aber schnell wieder verlegt haben, da wir gemerkt haben, dass für uns 1000 Euro im Monat realistisch ist. Klar, haben wir in einigen Monaten viel, viel weniger ausgegeben, aber dafür hat uns die Reise durch Tibet allein schon fast 900 Euro gekostet und ein Flug nach Südamerika oder eine Reise in Patagonien sind auch nicht gerade günstig.
Wenn wir euch verraten, dass wir in einem teuren Land wie Japan im Durchschnitt weniger als in Indonesien oder Malaysia ausgegeben haben, würdet ihr uns das glauben? Ja, ist aber so. (Wie wir das geschafft haben verraten wir euch hier)
Ihr habt wahrscheinlich schon gemerkt, dass es auf diese Frage zu den Kosten einer Reise keine richtige Antwort gibt, aber überlegt euch, wie viel ihr für eure Reise ausgeben könnt und mit dem Betrag im Blick macht, euch auf die Suche nach passenden Zielen.
Übrigens für einen Urlaub oder eine Kurzreise kalkulieren wir anders. Die oben genannten Zahlen beziehen wir auf unsere Weltreise.
Schau doch auch mal bei unserem Artikel "Sparen für eine Reise" vorbei oder schreib uns, wenn du Fragen hast.
Wie wir unsere Reisen finanzieren, erfahren ihr hier.
The United Nations World Tourism Organization defines sustainable tourism as "tourism that meets the needs of present tourists and host regions while protecting and enhancing opportunity for the future. Sustainable tourism, one that establishes a suitable balance between the environmental, economic and socio-cultural aspects of tourism development, plays an important role in conserving biodiversity."
Responsible Travel – a necessary thing?
Many people travel nowadays and with traveling becoming always a more affordable experience, many more people engage in touristic activities every year. With mass tourism becoming an expandable phenomenon we can easily become a threat to nature, to the places that we visit, to local cultures and traditions and to ourselves when we ignore the rules of the places that we travel to.
With more than 1.4 billion travelers in 2018 (source: United Nations World Tourism Organization) on the move across our planet, we should definitely ask ourselves some questions about the impact of such a mass of people.
When you travel, remember that many other people don't have the opportunity to do it. Learn to appreciate what you experience and value you travel memories by leaving behind smiles on the faces of the people that you meet and only the trace of your footsteps in the places that you visit. The world is beautiful and it takes only a few disrespectful people to change beauty into something that might not be undone, leaving future generations with fewer chances to experience the world as it is today.
Read more about responsible travel here.
Quite often, we met people that preferred to travel spontaneously or without a plan. Honestly,we also travel spontaneously, but this is how we learned how important it is to make a plan and have at least a few things organized, as this could spare you a lot of trouble. But don't worry, you can still be spontaneous and make last-minute changes to your plan whenever better opportunities arise.
The word "planning" is often associated with commitment which shouldn't be the case. We love traveling spontaneously and sometimes we easily give up on our initial plans, but we still feel better about knowing what we give up on rather than missing an opportunity by not knowing about it. Sometimes planning is better done at the destination, when you already have a feeling for the place and can get inspired by the people around you.
It saves you money
Before you holiday try to do some research and you will get a feeling for the prices of tours, sights, means of transportation, hotels and flights or even the cost of living in the country that you intend to travel to. An exciting website to check out is  www.numbeo.com (it has plenty of information about cost of living, crime, traffic etc.).
You do not have to book everything in advance, but be aware of your options. For example, don't take the overprice taxi at the airport, but try to find out if there is any bus to the city center which will probably costs less than half. Once you know how to get from A to B, you can quickly find alternatives or find out about options you did not even consider before.
Here are some tips for:
flight booking
accommodation
means of transport
Time
Let's consider the same situation like before, at the airport. If you know that bus line 8 goes from the airport in Buenos Aires-EZE to the city center and you get a SUBE (rechargeable ticket for public transport in BA) at the kiosk in the terminal, then you will not lose unnecessary time comparing prices. Maybe you will decide spontaneously for a taxi, because you are too tired after a long flight, but this you can decide spontaneously if you consider it necessary.
Travel planning can also be done occasionally in the train or while waiting in line at the doctor, instead of checking your Facebook account or trying to hit a new record at your new mobile phone game? Of course, you can feel like loosing time also when you're planning your holiday, but you can also make it feel like fun.
Fun
Planning is actually fun, for the many things that you will discover and for the fact that you will have to deal with less trouble when things are properly organized. Less trouble means more fun during your next holiday!
Fully booked
Yes, it has happened to us quite often, especially on our world tour. We searched for accommodation only a few days in advance and the best or most central accommodations were already booked or private rooms were just out of our budget and we had to sleep in a dorm (it's not a problem for us, but sometimes we long for a bit of privacy ).
In addition, you should book also flights, tours or trains. But don't worry! Most of the time you can find a suitable solution, only that it costs unnecessary time, which we prefer spending on something else during the holiday.
An example: The famous train ride from Kandy to Ella in Sri Lanka. Seats on the train are sold out weeks in advance, but there are often last minute tickets… or they offer you the option to sit on the floor.
Another example: In the Torres del Paine National Park in Chile, the central campsites are usually booked in advance half a year before. Spontaneous travelers can stay in the expensive refugios (huge shared rooms) or book campsites further out.
Responsible Travel
Sustainability is something that you should think of in advance. It is probably the most important thing to consider before and during your travels, especially by someone who travels a lot.
For example, in Bukit Lawang (North Sumatra, Indonesia), you could spontaneously book a jungle trek to see the orangutans. The prices are all the same and you might think that the tour is the same from each provider. NOT CORRECT! Tour operators can be so different and while one provider pays special attention to the environment and the animals, for others money are the more important aspect. Do your homework and inquire about your provider when you book tours, especially when it comes to animals or people (tribes, religious groups, etc.).
How do you find a responsible provider?
Ask your friends or on social media if anyone can recommend something.
Search for reviews on the internet
Keep your eyes open
Inquire locally
Be critical
A responsible company will surely answer your questions.
Find out more about our thoughts on sustainable travel here.
Route
Try planning a route in advance so that you do not waste unnecessary time running from place to place without a specific direction. Think in advance of places that you would like to visit and see how you can connect them in the best way? In South America we usually took bus rides longer than 8 hours to reach a new destination. Trust us when we say that this costs you a lot of energy and can lower your enthusiasm, so better make sure you don't book unnecessary trips.
You can find some of our itineraries here.
Inspiration
Travel planning is a great source of inspiration. While researching the Internet you will find useful hints and insider tips, or who knows, maybe a goal that you have not even considered before?
Our detailed article on inspiration and guidance can be found here.
Conclusion on organization and planning: You really don't have to book everything in advance, but also try to get inspired on the spot by locals or other travelers. Just consider that it would be a pity if you miss something important for you, because you have not researched enough.
Or vice versa, maybe another travelers will tell you about a must-see temple, and after letting their suggestion guide you, you realize that it doesn't feel like something new compared to what you've seen before and that you really wanted to experience something different.
Follow your path, but always leave enough space for adventure and new things.
Ich packe meinen Koffer und nehme mit …
Schön, dass du auf dieser Seite gelandet bist, aber wenn du hier nach der ultimativen Packliste suchst, müssen wir dich leider enttäuschen, denn die gibt es nicht.
Jeder Mensch hat andere Bedürfnisse und es reisen auch nicht alles ins gleiche Land oder zur gleichen Zeit. Die Packliste von einem Backpacker sieht anders aus, als die eines Städtereisenden, da stimmst du uns bestimmt zu, oder?
Aber du bist nicht umsonst gekommen, denn wir haben dir verschiedene Packlisten zusammengefasst, die du herunterladen und an deine Bedürfnisse anpassen kannst. Du kannst die Listen auf deinem Laptop, Tablett oder Handy ausfüllen oder ausdrucken.
Angst etwas zu vergessen?
No worries! Du solltest Reisepass und Kreditkarte nicht vergessen, ansonsten ist alles ersetzbar. Wir packen lieber zu wenig als zu viel ein! Ja richtig gelesen, wir sind froh, desto weniger in unseren Rucksäcken steckt, denn damit packen wir schneller und vor allem sparen wir Geld, da besonders Budget-Airlines Gepäckstücke extra berechnen.
Wir kennen das minimalistische Leben, denn unser früherer Job an Bord beschränkte unser "Zuhause" für etwa 6 – 8 Monate auf eine Kabinengröße von etwa 8 – 10 m2 (von zwei Personen geteilt). Zu dieser Zeit mussten wir unser Gepäck nicht tragen und meistens hatten wir eine Uniform an. Als Seefahrer hat man 40kg Freigepäck im Flugzeug.
Mittlerweile können wir unser Hab und Gut auf 2 Handgepäck-Stücke (je 7 kg) und einem Backpack (17 kg) den wir einchecken, aufteilen. Es geht bestimmt noch leichter, aber auch wir genießen auf Reisen unseren Komfort und wir wollen auf unsere Technik nicht verzichten.
Zu Beginn der Weltreise war dies auch nicht möglich, da wir in den extrem kalten Ländern begonnen haben und somit viel mehr warme Kleidung brauchten.
Rucksack oder Koffer?
Bevor es losgeht, solltest du dir überlegen, ob du mit einem Rucksack oder Koffer reisen willst. Backpacking ist cool und praktisch, aber nicht, wenn du 25 kg mitnehmen willst und deinen Rucksack nicht mehr tragen kannst.
Hier haben wir ein paar Gedanken zum Thema Backpack zusammengefasst.
Packwürfel
Wir würden dir empfehlen mit Packwürfeln zu packen, da somit Ordnung herrscht und du alles leicht finden kannst. Alex hat seine Packwürfel sogar beschriftet, damit er weiß, wo was drin ist. Manchmal frag ich mich wer mehr "Deutsch" von uns ist.
Wir nutzen die FÖRFINA Beutel für 6,99 € (6 Stück) von IKEA, unschlagbarer Preis und die Qualität ist top!
Was muss ich beim Packen beachten?
Dann musst du dich Fragen, wo geht es hin und wie ist das Wetter im Reiseland? In einigen arabischen Ländern solltest du beachten, dass Beine und Schultern bedeckt sein sollten und in einigen Ländern können Temperaturen sehr schwanken.
Hier haben wir eine Vor-der-Reise-Checkliste, die dir helfen wird, deine Packliste noch besser zu optimieren.
Wir haben für euch aufgelistet, was sich in Südamerika in unseren Rucksäcken verbirgte und unsere TOP 5 Reise Gadgets ohne die wir keine Reise mehr machen. Welche Rucksäcke wir verwenden findest du hier.
So jetzt lass uns packen: Du findest verschiedene Packlisten, welche als Muster dienen. Jede kann individuell umgeändert oder erweitert werden, somit können die Listen sowohl Männer als auch Frauen nutzen.
In den Notizen findet ihr auch einige Tipps, Beispiele oder warum wir uns dafür entschieden haben.
Viel Spaß und always save travels.
Allgemeine Packliste
An aller erster Stelle steht der Ausweis oder, je nachdem wo die Reise hingeht, deinen Reisepass. Dieser sollte noch einige Monate gültig sein, meistens jedoch 6 Monate. Weiter Informationen zum Reisepass gibt es hier.
Übrigens lass den Originalpass (eingeschlossen!!!!) im Hostel oder Hotel und nimm nur eine Kopie mit. Selbst in Argentinien, wo du dich ständig bei Kreditkartenbezahlungen ausweisen musst, zeigten wir nur eine Kopie vor. Weitere Informationen zur Sicherheit auf Reisen findest du in diesem Artikel und etwas weiter unten im Text.
Übrigens hatte ich auf meiner Weltreise auch meinen Personalausweis dabei. Warum weiß ich nicht so genau, gebraucht habe ich ihn nie.
Handgepäck Packliste
Neben dem Ausweis brauchst du unbedingt eine Bankkarte, beziehungsweise eine Kreditkarte. Hier kommst du zum Artikel wo wir dir alles rund ums Geld verraten.
————————————————————————————————————————————–
Das wars auch schon, mehr brauchst du EIGENTLICH nicht. Natürlich nur eigentlich, denn der Rest hängt von deinem Vorhaben ab.
Backpacking Packliste für 2 Wochen Sommerurlaub
Du wirst wahrscheinlich selten nach dem Führerschein gefragt, aber du solltest ihn unbedingt mithaben. In einigen Ländern außerhalb der EU brauchst du zusätzlich einen internationalen Führerschein. Diesen kannst du dir bei der Führerscheinstelle / Straßenverkehrsamt einfach und unkompliziert ausstellen lassen.
In der Regel bekommst du ihn sofort und er kostet je nach Bundesland ca. 15 bis 18 Euro. Solltest du bereits einen haben, kontrolliere bitte ob dieser noch gültig ist (3 Jahre). Zur Beantragung brauchst du:
Biometrisches Passfoto
Personalausweis
Führerschein im Original (Karte)
Geld für die Bezahlung
Informiere dich unbedingt vorher, ob du im Land, in das du reisen willst, fahren darfst oder nicht. In Vietnam zum Beispiel kannst du ein Auto mieten, darfst aber offiziell nicht fahren. Hohe Strafen sind die Folge.
Packliste Städtetrip Wochenende
Natürlich musst du dein Visum mitnehmen, wenn es nicht bereits im Reisepass klebt oder vor Ort beantragt werden kann. Hier findest du alles, was du über Visa wissen solltest.
Packliste Kreuzfahrt
Falls du zum Beispiel eine Gelbfieberimpfung nachweisen musst, weil du gerade aus einem Gelbfieber Verbreitungsgebiet kommst, solltest du diesen auf jeden Fall mitnehmen. Wir haben ihn immer dabei.
Es gibt viel Schnickschnack und unnötige Reise Gadgets. Es gibt allerdings Dinge, die unser Leben auf Reisen erleichtern. Wir haben unsere Top 5 für euch zusammen gefasst, ohne die wir nicht mehr losziehen.
Reise Adapter*
Der Travel Adapter wurde zu unserem besten Freund auf der Weltreise. Er lässt sich an die unterschiedlichsten Länder anpassen und hat zum normalen Stecker noch 2 USB-Anschlüsse und kann somit mehrere Geräte gleichzeitig Laden.
Besonders praktisch, wenn es nur eine Steckdose gibt.
Regencover inklusive Travel Bag für das Flugzeug
Unser Decathlon Rucksack Escape 50l kam mit einem Regenschutz, der gleichzeitig als Tasche für den Rucksack im Flugzeug genutzt werden kann.
Somit ist der Rucksack immer bestens vor Schmutz aber auch vor Langfingern geschützt, da wir die Tasche mit zusätzlichem Schloss schließen, wenn wir auf Bus oder Zugfahrten den Rucksack nicht immer im Blick haben (Klar, ist das ein "geringer" Schutz, Profi-Diebe lassen sich damit nicht beeindrucken, aber besser als nichts).
Wertsachen haben wir eh immer bei uns.
Dry Bag*: (Dieser ist ähnlich zu unserem)
Vor unserer Reise dachten wir, dass wir auch ohne Dry Bag ganz gut zurechtkommen würden, wären wir auch aber sie sind einfach super praktisch.
Wir haben während unserer Kanufahrt im Chitwan Nationalpark überlegt wie wir unsere Kamera und Handys schützen können, damals hatten wir unseren neuen Freund noch nicht und als wir in Kuala Lumpur dann einen günstigen (in Deutschland war er uns einfach zu teuer) gefunden haben, mussten wir nicht lange überlegen.
Seither ist der kleine Blaue immer mit dabei. Ob am Strand oder auf dem Dschungel Track und auf Roller Touren. Falls wir ihn nicht brauchen lässt er sich einfach zusammenfalten und hat Platz im großen Rucksack (Er hat den Härtetest übrigens schon bestanden).
Splitter -Kopfhörer*
"Sharing is caring". Dieser Teiler gibt dir die Möglichkeit Filme und Musik mit jemanden gemeinsam zu erleben. Super praktisch finden wir, wenn man zum Beispiel im Bus oder Zug gemeinsam einen Film ansehen möchte, Radio oder Podcast hören will.
Auch für Solo Traveller ist das Praktisch, falls man jemand etwas zeigen möchte, aber nicht will, dass ein anderer die gleichen Kopfhörer nutzt.
Faltbare Schüsseln von Aladdin*
Am Anfang dachte ich, dass es vielleicht unnötig sei, aber wir benutzen Sie fast täglich. Zum Frühstück bereiten wir unser Müsli darin vor, am Nachmittag schneiden wir unser Obst und bewahren es darin auf und am Abend nehmen wir den Rest vom Dinner mit und haben schon ein Mittagessen oder Snack für den nächsten Tag.
Das mag für den ein oder anderen "billig" klingen aber es spart Geld und Essen zu verschwenden geht in unseren Augen überhaupt nicht, außerdem kann man so unnötigen Plastik vermeiden. Sie sparen Platz und lassen sich leicht reinigen.
Außerdem haben wir immer eine Trinkflasche und eine Thermosflasche dabei.
Q für Q&A (Frage und Antwort)
Immer wieder werden wir dieselben Fragen gestellt. Hier auf dieser Seite wollen wir eure häufigsten Fragen beantworten und werden diesen Beitrag regelmäßig erweitern.
Wie finanziert ihr eure Reise?
Zum Thema Finanzierung einer Weltreise und alles Weitere rund ums Geld oder Kreditkarten haben wir schon in einem anderen Artikel verfasst. Hier findest du die Antwort.
Wie seid ihr Krankenversichert?
Eines der wichtigsten Themen bei der Reiseplanung ist die Versicherung. Es kommt darauf an, wie lange und wo du unterwegs bist.
Bist du zum Beispiel für einen Urlaub in Italien, Österreich oder einem anderen EU Land, besteht höchstwahrscheinlich bei deiner gesetzlichen Krankenkasse ein Auslandsschutz. Ich persönlich finde den ADAC als Versicherer für andere Länder sehr gut.
Solltest du längere Zeit unterwegs sein oder eine Weltreise machen, sind Versicherungen wie die HanseMerkur oder BDAE sehr gut. Ich war bei beiden bereits versichert. Weitere Informationen zu Krankheit auf Reisen findest du hier.
Welche Kreditkarte nutzt ihr?
Anfangs fanden wir diese Frage komisch, aber mit der Zeit verstehen wir, warum sie so oft gestellt wird. In diesem Artikel findest du alle Informationen zu Geld und Kreditkarte.
Eure Lieblingsländer?
Das ist wohl die schwierigste Frage, mittlerweile haben wir über 83 Länder besucht, einige nur kurz andere sehr, sehr intensiv. Außerdem habe ich andere Favoriten als Alex. Wir haben versucht unsere Lieblingsländer in Kategorien aufzuteilen.
Es ist uns wirklich schwergefallen und wahrscheinlich, wenn ihr uns wiedermal fragt, werdet ihr eine andere Antwort bekommen. Sorry, aber es gibt einfach so viele tolle Flecken auf dieser schönen Welt.
Miriam Top 3 Essen: Indien, Japan, Myanmar / Italien
Alex Top 3 Essen: Indien, Italian, Chinese / Japanese
Miriam Top 3 landschaftlich: Norwegen, Argentinien (Patagonien), Norditalien
Alex Top 3 landschaftlich: Chile, Italy, Spain
Miriam Top 3 Strände: Karibik, Kroatien, Griechenland
Alex Top 3 Strände: Karibik, Spanien, Griechenland
Miriam Top 3 Großstädte in Europa: Lissabon, London, Nordischen Hauptstädte allgemein
Alex Top 3 Großstädte in Europa: Barcelona, Lisbon, Tallinn
Miriam Top 3 Lieblingsberge: Kampenwand (Deutschland), Mount Everst, Mount Fuji
Alex Top 3 Lieblingsberge: All Andes Mountains, All Himalayan Mountains, Carpatians (Fagaras Mountains)
Unsere billigsten Länder: Sri Lanka, Indonesien, Peru
Wenn Geld, Job und Sprache keine Rolle spielen würde, wo würdest du wohnen wollen?
Miriam: Deutschland, es gibt keinen schöneren Ort als daheim.
Alex: Rumanien, es gibt keinen schöneren Ort als daheim… Spanien.
Was ist das beste Essen, das ihr probiert habt?
Essen ist einer der wichtigsten Aspekte des Reisens, landestypische Kost gehört einfach dazu. Unsere Gedanken zum Thema Essen findet ihr hier.
Was sind eure Lieblingsmomente während der Weltreise?
Miriam: Phu, schwer zu sagen. Es gibt unzählige schöne Momente. Aber, die schönsten Momente waren die Begegnungen, die wir mit anderen Menschen hatten. Egal ob mit den Einheimischen oder die vielen Freundschaften, die wir mit anderen Reisenden geschlossen haben.
Einer meiner schlimmsten und zugleich schönsten Tage, war im Chitwan Nationalpark, als wir zu Fuß eine Dschungelsafari machten. Ich hätte mir nie träumen können Krokodile, Nashörner, Elefanten und andere Tiere in freier Wildbahn zu beobachten. Aber ich hatte wirklich, große Angst von einem Krokodil oder Nashorn angegriffen zu werden. Wir haben auch die Spuren eines Tigers gesehen, da war dann alles vorbei und meine Nerven lagen blank.
Alex: That desert
Was ist der schlimmste Moment, den ihr auf der Reise hattet?
Toi, Toi, Toi es gab keinen wirklich schlimmen Moment auf Reisen, wir wurden nie ernsthaft krank, haben nichts Teures verloren und wurden auch nicht bestohlen. Allerdings gibt es ein paar Momente, die mir in Erinnerung geblieben sind, in welchen ich wirklich genervt war zum Beispiel in Indonesien, wo man ständig ungefragt fotografiert wird oder am Arm gezogen, um für ein Selfie zu posieren.
Außerdem fand ich es sehr erschüttert zu sehen, welche Zustände in einigen Ländern herrschen, zum Beispiel in Nepal. Aber im Großen und Ganzen war unsere Reise und auch alle Reisen zuvor durchweg positiv. Ich konnte viel lernen und habe unglaublich viel an Erfahrung mitgenommen.
Wie funktioniert das Reisen mit der Transsibirischen Eisenbahn?
Die längste Eisenbahnstrecke (9288km) der Welt war wirklich ein Erlebnis, wie wir von Moskau nach Wladiwostok gekommen sind und unsere Eindrücke vom russischen Winter findest du hier.
Having a travel route or a direction is never wrong. We always think a lot about the itinerary, in order to avoid a detour, but also to keep the route as short as possible and be able to travel without an airplane. In addition, the right season plays an important role.
Our itineraries
We do not want to influence your travel rithm and therefore we do not propose to anyone a certain number of days to spend at a specific destination. We covered some of our routes in 4-6 weeks, but we also met other travelers who needed for the same itinerary only 2 weeks. It all depends on the time you have and your personal preferences.
Russia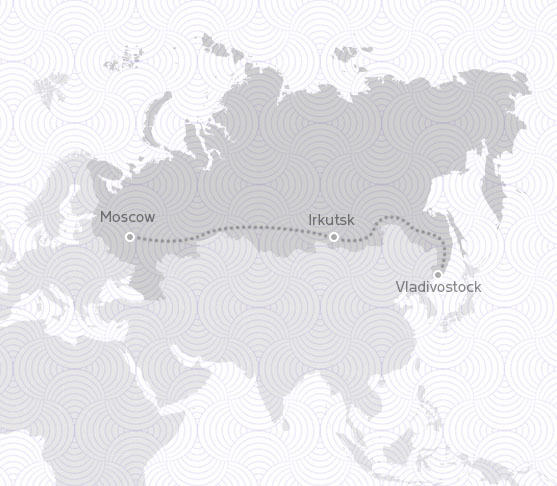 Japan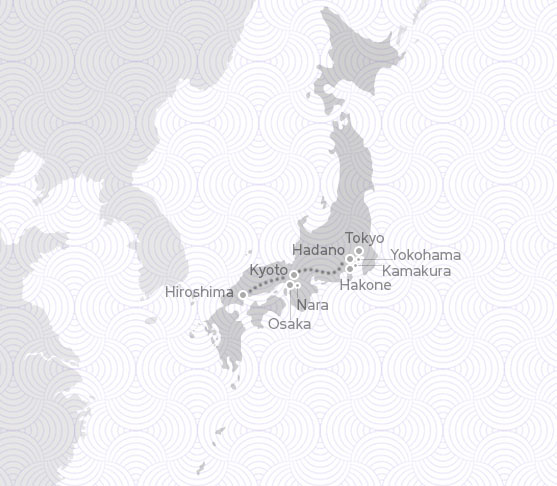 China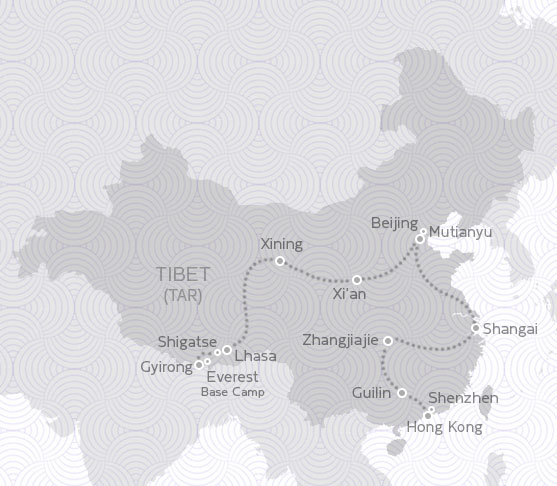 Nepal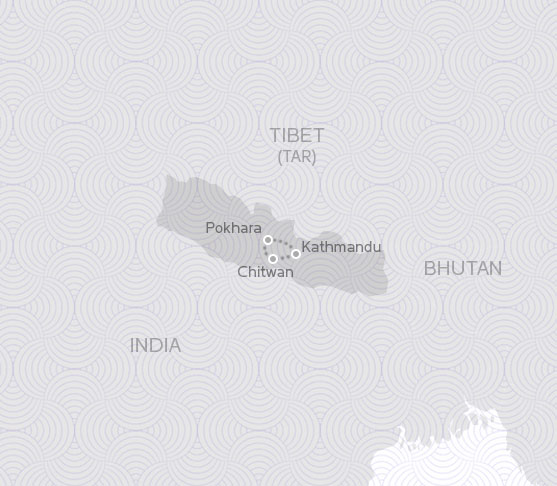 Malaysia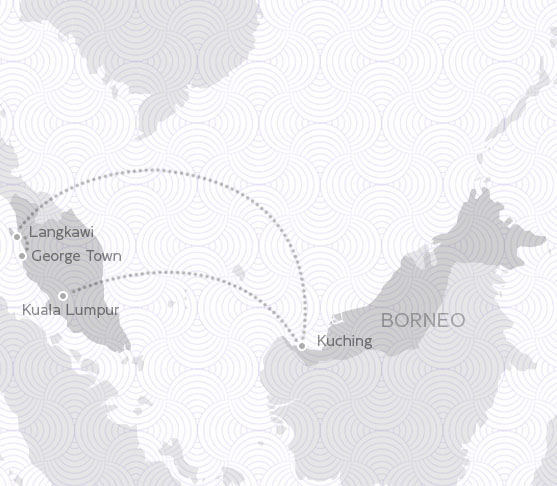 Indonesia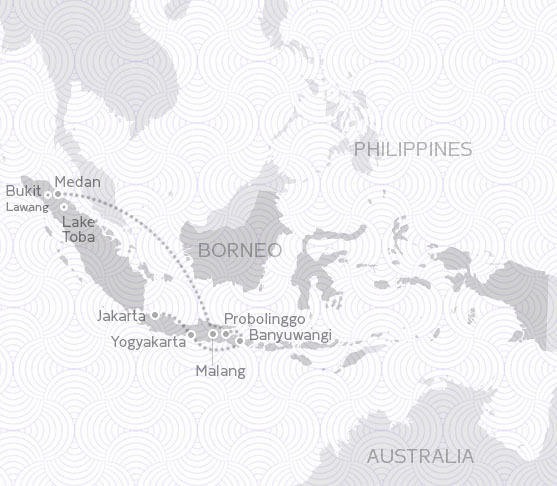 Sri Lanka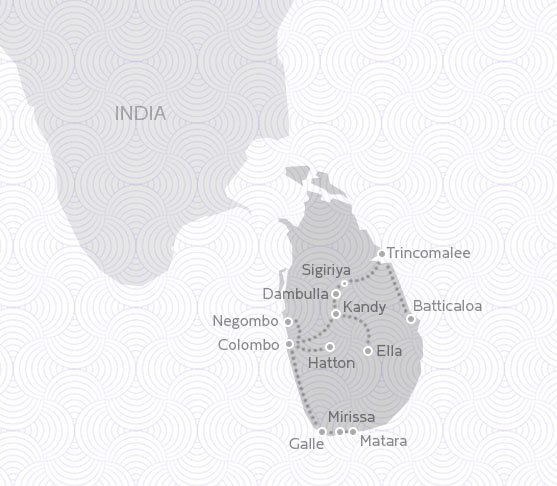 India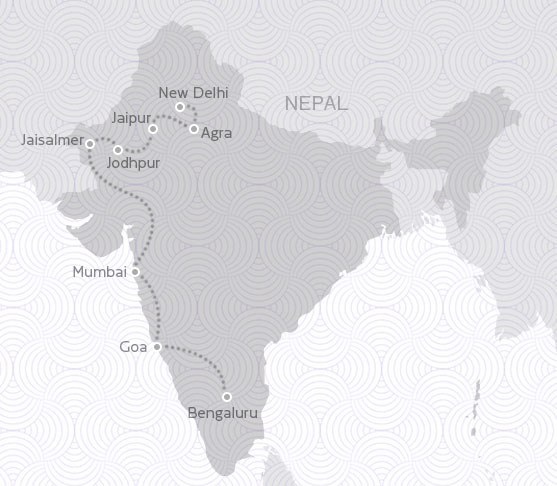 Myanmar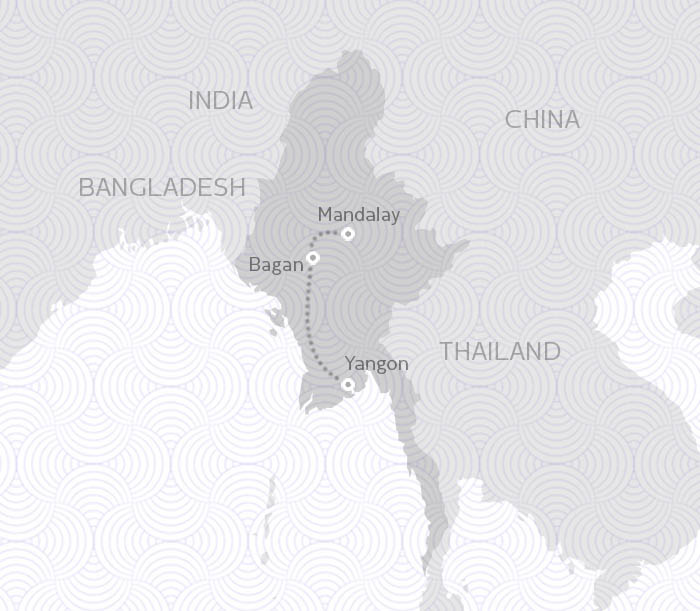 Thailand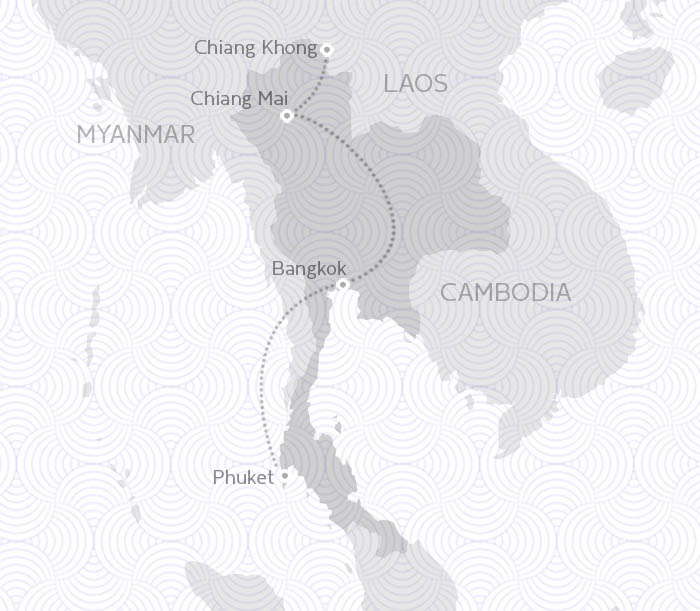 Laos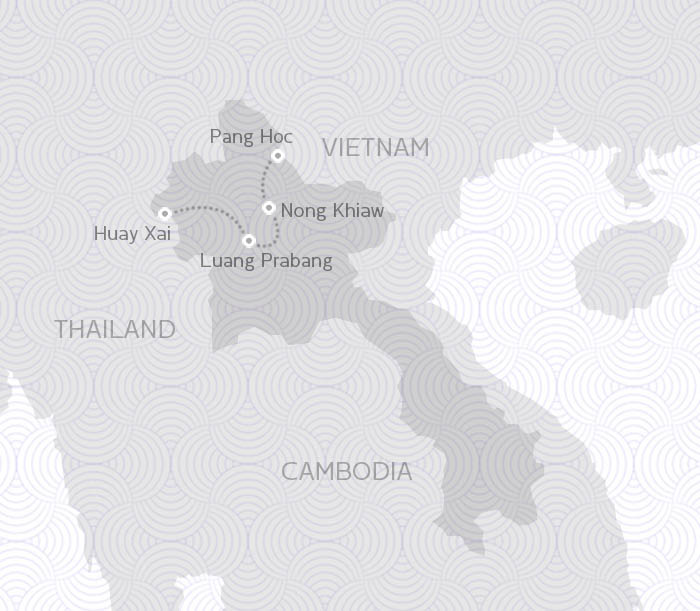 Vietnam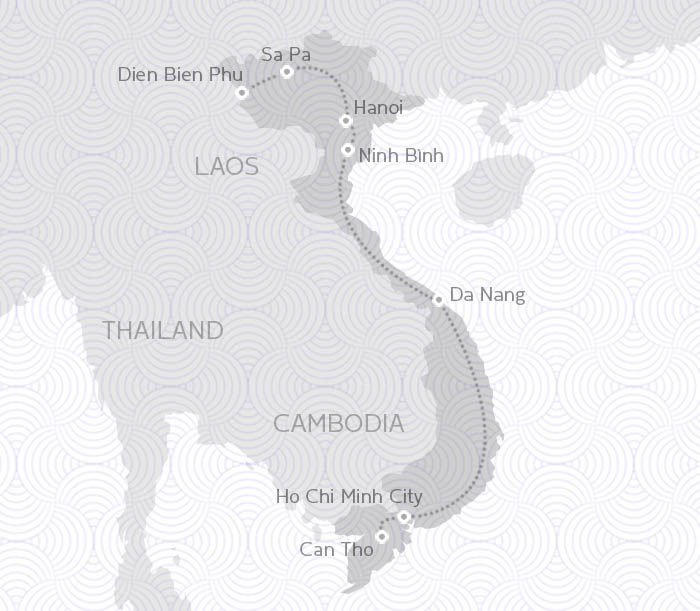 Singapore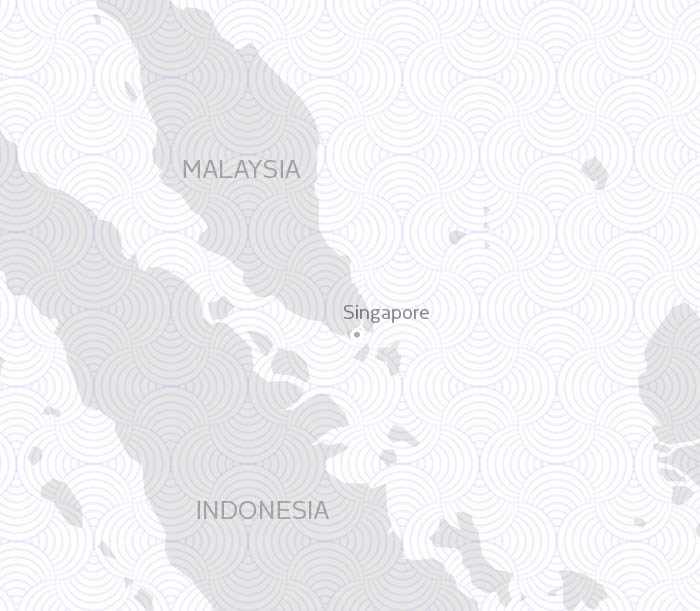 Argentina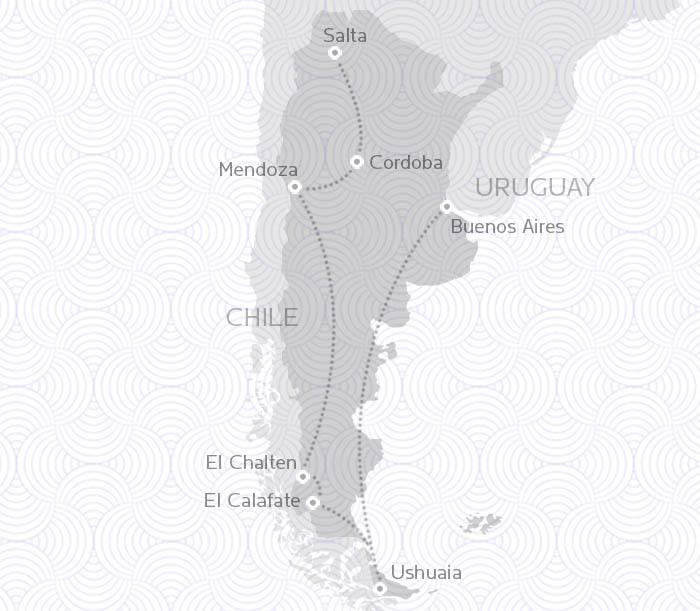 Chile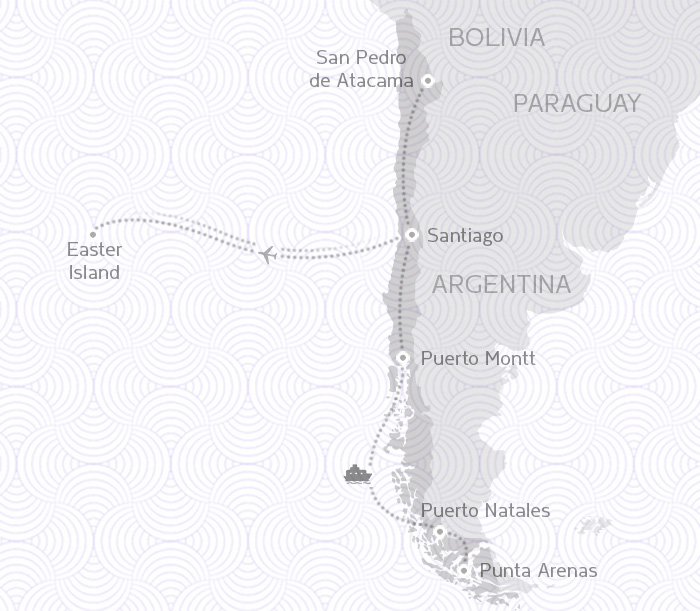 Peru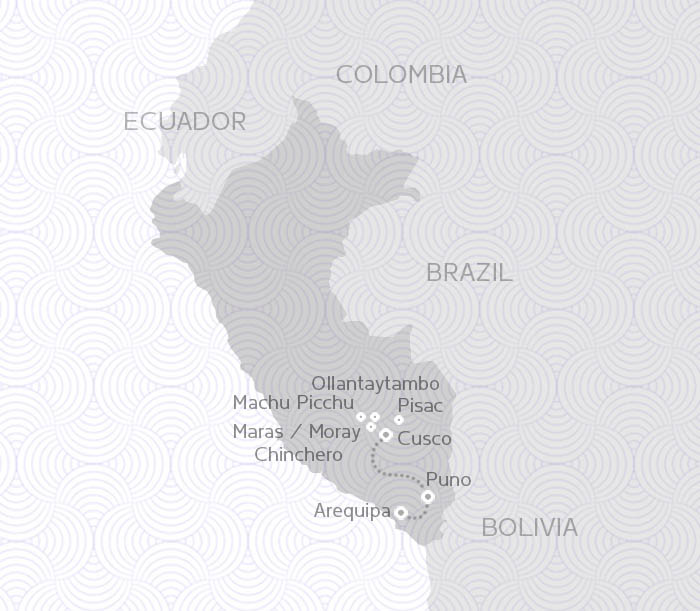 Sicherheit auf Reisen
Ist es dort nicht gefährlich? Oder wie sieht es mit der Sicherheit aus?  Unzählige Male haben wir diese Fragen gehört. Besonders zu unseren Reisen in Indien, Südamerika, Russland oder China.
Sicherheit ist ein wichtiger Aspekt auf Reisen, der mit deiner Reiseplanung beginnt. Bevor wir dir unsere Sicherheitstipps verraten, wollen wir erwähnen, dass dies ein subjektiver Artikel ist, der dir Tipps gibt, wie du dich und deine Wertsachen auf Reisen schützen kannst. Jedoch kann dir überall etwas passieren. Egal ob München, Barcelona oder Neu Delhi.
Uns ist zum Glück *toi toi toi* noch nie etwas passiert. Wir wurden weder überfallen, ernsthaft krank oder beklaut.
Welche Gefahren lauern beim Reisen auf dich?
Krankheit oder Unfall
Das wahrscheinlichste, was dir passieren wird, ist, dass du krank wirst. Wie du im Krankheitsfall vorgehen sollst haben wir dir hier schon zusammengeschrieben.
Überfall und Diebstahl
Wir wünschen dir, dass dir das nie passieren wird, aber sollte es doch vorkommen gehe unbedingt zur Polizei, oder wende dich an eine vertraute Person (vielleicht dein Host in der Unterkunft). Wir haben hier eine "Notfall Checkliste".
Gebrochene Herzen
Erlebe ein Abenteuer, aber lass dich nicht verarschen! Wir haben uns in Sri Lanka zum Beispiel mit einem Einheimischen unterhalten, der meinte: "Some European women are so naive, they fell in love with a man from here and then they are sending all their money, to support the familys."
Natürlich sind dies Einzelfälle, aber wir haben in den vielen Jahren, in denen wir auf Schiffen gearbeitet haben, so viele Dramen mitbekommen, das wollen wir dir ersparen. Besonders auf Reisen öffnet man sein Herz schneller für völlig Fremde und andere Reisende. Pass einfach auf dich auf.
Wie stützt du dich nun am besten?
Unser Motto lautet "SAFETY FIRST!"
Hier unsere Safety Tipps kurz und knackig:

Schütze dich vor Moskitos und der Sonne!
Trage immer einen Helm und mach dich mit den Verkehrsregeln vertraut!
Nutze RFID Schutzhüllen für Reisepässe und Kreditkarten.
Trage das wichtigste bei dir, aber nicht alles, im Falle eines Überfalls ist alles weg (vielleicht sogar in einem Bauchgürtel). Verteile deinen Sachen an verschiedenen Stellen.
Schließe dein Gepäck immer ab! Pass auf, dass nichts weg, aber auch nichts reinkommt.
Nimm nichts für Dritte mit!
Lass nie nie nie etwas unbeaufsichtigt im Hostel (Ladendes Handy an einer Steckdose zum Beispiel).
Höre auf dein Bauchgefühl und nutze deinen gesunden Menschenverstand.
Lasse Schmuck, Uhr etc. am besten zu Hause.
Lehne Hilfe an Bankautomaten ab und prüfe diese vor Nutzung.
Höre auf den Rat der Einheimischen- Achtung hier besteht trotzdem möglicher Betrugsalarm.
Benutze Kondome (das ist kein Scherz)
Sei selbstsicher – auch wenn du keine Ahnung hast.
Nutze, wenn möglich, dein Handy nicht in der Öffentlichkeit.
Glaube nicht alles, was du hörst.
Meide Unterhaltungen über Politik, mit Menschen, die du nicht kennst.
Lass Ärger und Aggressionen zu Hause.
Halte die Augen offen!
Habe deine eigenen Schlösser dabei.
Höre mit Kopfhörern nicht zu laut Musik.
Schließe die Türe ab.
Schäme dich nicht, um Hilfe zu bitten.
Erzähle nicht zu viel, zum Beispiel wie viel du für deine Reisen ausgibst oder wie viel du gespart hast oder verdienst.
Wähle passende Kleidung.
Gib im Taxi nicht deine genaue Adresse an und sehe immer nach, ob sich jemand im Kofferraum befindet.
Kenne deine Limits egal, ob bei Wanderungen, Alkoholkonsum oder Komfortzone.
Was fällt dir noch ein? Findest du unsere Tipps übertrieben?
Was wir schon hin und wieder bei Reisenden gesehen haben, sind Packsafes für eine noch sicherere Aufbewahrung deiner Sachen. Er erscheint uns sehr nützlich, aber zu schwer und sperrig im Gepäck.
Interessante Seiten zum Thema Sicherheit sind: Auswärtiges Amt www.auswaertiges-amt.de und www.numbeo.com
Wunderschöne Sandstrände, hohe Bergketten, atemberaubende Wasserfälle und gutes Essen. Auf Reisen erleben wir oft die schönsten Abenteuer und haben die unglaublichsten Erlebnisse, warum nicht Familie und Freund daran teilhaben lassen.
Wir wollten während unserer Weltreise, aber nicht nur Whats App Nachrichten schreiben und haben deshalb hin und wieder Postkarten an die Lieben daheim versendet. Gerade im heutigen Zeitalter, wo schöne Fotos in vollen E-Mail Postfächern untergehen oder zwischen den vielen Rechnungen und Werbung im Briefkasten, sind Postkarten eine nette Abwechslung.
Wann hast du das letzte Mal eine Postkarte oder persönliche Grußkarte verschickt?
Wenn du auf der Suche nach etwas außergewöhnlichem bist, kannst du unter www.mypostcard.com deine Fotos einfach und schnell in eine Postkarte verwandeln.
Also vergesse bei deiner nächsten Reiseplanung nicht, wichtige Adressen zu notieren.
Bereits bei dem Wort Visa bekommen viele Menschen eine Gänsehaut oder streichen die Länder von der Liste, in denen sie ein Visum beantragen müssen. Meistens sind die Beantragungen halb so wild. Woher wissen wir, für welches Land wir ein Visum benötigen und wo wir dieses beantragen verraten wir dir in diesem Beitrag.
Visa, Visum, Visen oder doch Visas?
Duden: das Vi|sum, plural Visa und Visen; Genitiv: des Visums
1. Urkunde [in Form eines Vermerks] über die Genehmigung des Grenzübertritts; Sichtvermerkt
2. (schweizerisch) Namenszeichen, Unterschrift, mit der ein Schriftstück abgezeichnet wird.
Falsch: Visas
Welche Arten von Visa gibt es?
Falls du festgestellt hast, dass du ein Visum für deinen Aufenthalt benötigst, wirst du sicherlich auf einen der folgenden Begriffe gestoßen sein:
Visa on Arrival
Das Visa on Arrival bedeutet, dass du dein Visum bei Ankunft am Flughafen im Zielland bekommst. Meistens musst du ein Formular oder eine Einreisekarte ausfüllen, manchmal benötigst du Passbilder und oft muss der Betrag in Cash bezahlt werden.
Je nach Land werden teilweise auch Dollar oder Euro akzeptiert.
eVisa vor Einreise
Fast noch ein bisschen einfacher, ist das eVisum (elektronisches Visum) zum Beispiel für Indien oder Sri Lanka oder ein ESTA (Electronic System for Travel Authorization) für die USA. Du füllst das Formular bereits in aller Ruhe vor Reiseantritt am Laptop aus, die Bezahlung erfolgt auch meistens online.
Bitte beachte hier auch die Zeit, die es dauert das Visum auszustellen.
Bei Einreise musst du dann dein Approval oder Bestätigung zusammen mit deinem Reisepass und notwendigen Dokumenten, wie Rückflugticket, Krankenkasse etc. vorlegen.
Visa vor Einreise
Willst du Russland oder China besuchen zum Beispiel, musst du ein Visum bei der Botschaft des jeweiligen Landes beantragen. Das kann in der Regel zwischen ein paar Tagen bis hin zu einigen Wochen dauern.
Wenn du es von unterwegs beantragen willst, solltest du dir überlegen, ob es sich rentiert, deinen Aufenthalt in der Stadt wo die Botschaft liegt,  zu verlängern oder du eine Agentur kontaktierst, welche dir zwar mehr Geld abknöpft, aber meistens auch schneller ist. Wir haben zum Beispiel diesen Service in Hong Kong beansprucht, als wir unser China Visum beantragt haben.
Botschaften und Konsulate gibt es oft in den großen Städten der Nachbarländer. Weitere Infos gibt es hier: https://www.embassypages.com/ oder frage einfach Google.
Arbeitsvisum
Solltest du beruflich in ein Land fliegen, indem du ein Visum benötigst, hängt es davon ab wie und wo du angestellt bist. Zum Beispiel haben wir für die Visa, welche wir für das Schiff brauchten, alle Dokumente von der Firma bekommen, das gleich galt, als ich anfing in Dubai zu arbeiten.
Dies benötigst du manchmal auch in Ländern, wenn du Freiwilligendienst oder Volunteer Arbeit leistest.
Eine spannende Seite, wo ihr eure Reisepässe vergleichen könnt ist:
www.HenleyPassportIndex.com (basiert auf seinen Inhalt auf Daten von der International Air Transport Authority (IATA). Der Index beinhaltet 199 Reisepässe und umfasst 227 Reiseziele).
Was muss man bei der Visumsbeantragung und Einreise beachten?
Denke daran, dass dein Reisepass mindestens bei Einreise noch 6 Monate gültig sein muss.
Ein Visum on Arrival oder eVisa sind in der Regel Touristenvisa, solltest du zum Arbeiten dort sein, wende dich an deinen Arbeitgeber oder du musst es eventuell spezifisch angeben.
Nicht an allen Grenzübergängen geht die Einreise mit Visa on Arrival oder eVisa. Zum Beispiel bekommt Alex als Rumäne ein Visum on Arrival in Chiang Mai oder Bangkok für Thailand, jedoch nur bei Anreise über den Flughafen.
Du musst eventuell ein Rückflugticket oder Weitereiseticket und/ oder eine Hotelbuchung vorlegen. Es gibt Flugtickets die du für einige Stunden "mieten" kannst (https://onwardfly.com/de/). Wir haben diese allerdings noch nie genutzt. Manchmal lassen wir es darauf ankommen und falls wir doch gefragt werden, buchen wir einen Zug oder Bus ins Nachbarland, das ist meistens nicht teuer.
Beachte den gültigen Zeitraum, in dem das Visum gültig ist, bei einigen Ländern ist eine Überziehung kein großes Problem, bei anderen kann es richtig teuer werden.
Wo brauchen wir ein Visum?
Wer bereits länger unseren Blog liest weiß, dass Alex aus Rumänien kommt und ich aus Deutschland. Daher gibt es bei uns Abweichungen, was die Beantragung angeht.
Aber es gibt gute Neuigkeiten, als EU- Bürger haben wir die Möglichkeit in viele Länder ohne Visum einzureisen. Aktuell (Stand Mai 2019) gehört der deutsche Pass zu den "mächtigsten Reisepässen" der Welt.
Für welches Land du ein Visum benötigst, findest du auf der Internetseite deines Auswärtigen Amts oder auf der Webseite der Botschaft des jeweiligen Landes, in welches du reisen möchtest. Auswärtiges Amt DE: www.auswaertiges-amt.de
Auf dieser Karte haben wir euch einen Überblick zusammengestellt für deutsche Staatsbürger:
Was ist ein Visa Run?
Als Reisender, der sehr langsam reist, wirst du bestimmt irgendwann das Wort Visa Run hören. Dies Bedeutet, dass du sobald dein Visum abläuft, über die Grenze in ein Nachbarland einreist, dich kurz dort aufhältst und dann wieder zurückkommst in dein ursprüngliches Land. Somit bekommst du einen neuen Stempel und kannst dein Aufenthalt verlängern.
Normalerweise ist das eine easy Sache, aber einige Behörden sehen es nicht gerne, weil damit schnell vermutet wird, dass du dich womöglich im Land niederlassen willst. Einige Länder haben sogar Einschränkungen zum Beispiel kann Alex mit Visa on Arrival maximal 15 Tage pro Monat in Thailand und 60 Tage pro Jahr in Argentinien bleiben, damit fällt ein Visa Run hier weg.
Visa zu beantragen ist normalerweise eine leichte Sache, die allerdings manchmal etwas Zeit in Anspruch nimmt, aber zum Glück sind wir mit unseren Reisepässen ja weitestgehend verschont vom Visa Wahn.
Wir haben auf der Weltreise einen Weg gefunden, uns online ein kleines Nebeneinkommen zu erarbeiten und somit nicht immer mit dem Hintergedanken Geld konfrontiert zu werden. Die Online Welt ist riesig, umfangreich und bietet für jeden die Möglichkeit, Geld zu verdienen.
Aber wenn du jemand bist, der "digitalen Nomaden" in den Hippen Cafés mit ihren fancy Acai Bowls bewunderst, weil du selbst keinen blassen Schimmer hast wie diese online Welt funktioniert, solltest du diesen Artikel unbedingt weiterlesen.
Zuallererst: Über Nacht ist selten jemand Reich geworden und egal ob jemand in Bali oder Thailand am Strand, einem coolen Café oder in einem Großraumbüro im regnerischen Berlin sitzt, auch "diese digitalen Nomaden" arbeiten sich den A*** auf und wahrscheinlich arbeiten sie noch viel mehr, als ein Arbeitnehmer in einer 40 Stunden Woche, mit der Ausnahme, dass ihnen ihre Arbeit vermutlich mehr Spaß und Freude bereitet. Wer arbeitet nicht gerne unter Palmen und verbringt seine Mittagspause mit einer Kokosnuss im Pool.
Wir verraten dir hier, wie auch du einen Arbeitsplatz auf deinen Reisen findest und nicht mal irgendwelche besonderen Kenntnisse brauchst und somit für wirklich JEDEN etwas dabei ist.
Was ist Work and Travel?
Work and Travel ist dir sicherlich kein neuer Begriff und solltest du jetzt denken: "Phu, ich habe aber kein ganzes Jahr, um in Australien irgendwo im Nirgendwo, Äpfel zu pflücken, lese trotzdem weiter!
Bei dem Wort Work and Travel denken viele an Farmarbeit in Australien oder Neuseeland, das nur was für Junge Leute ist. Das stimmt zum Großteil, aber Work and Travel ist eine wunderbare Möglichkeit in eine neue Kultur einzutauchen und relativ wenig Aufwand mit Visumsangelegenheiten zu haben.
Denn mit einem Work and Holiday Visa kannst du bis zu einem Jahr nicht nur in Australien, sondern auch in Kanada, England, Neuseeland …. arbeiten und reisen, ohne ein besonders Arbeitsvisa zu organisieren. Je nachdem wo du hingehst, kannst du es sogar verlängern.
Du solltest mindestens 18 Jahre aber nicht älter als 30 Jahre sein (in Australien wurde die Grenze auf 35 Jahre erhöht)
Wo finde ich nützliche Informationen zu diesem Thema?
Das WWW ist voll mit Informationen, Google wird dir viele Informationen ausspucken. Bei YouTube gibt es auch viele nützliche Videos zum Thema Work and Travel.
Diese Seiten finden wir sehr informativ:
https://www.auslandsjob.de/work-and-travel.php.
https://www.work-and-travel-australien.org/
(ZWEI DIE REISEN??????)
Am besten sprichst du mit Personen, die so etwas schon gemacht haben, damit läufst du nicht Gefahr teuren Agenturen in die Arme zu laufen. Wenn es niemand in deinem Bekanntenkreis gibt, schreib doch einfach mal in den sozialen Medien jemand an, der vielleicht gerade einen Work and Travel Aufenthalt macht. Ich habe damals direkt bei der australischen Botschaft Hilfe bekommen, das ist allerdings über 10 Jahre her.
Solltest du aber nicht als Au Pair, in Form eines Praktikums oder mit Work and Holiday Visa längere Zeit in einem Land bleiben wollen, gibt es andere Möglichkeiten, diese verraten wir dir jetzt:
Workaway
Die für uns beste Art reisen und arbeiten zu verbinden, bietet die Plattform Workaway. Auf der Webseite findest du weltweite Anzeigen, zum Austausch mit Gastfamilien und Organisationen, wo du für Unterkunft und Essen kleine Arbeiten erledigst (Freiwilligenarbeit).
Diese Arbeiten können ganz unterschiedlich aussehen. Auch ohne besondere Ausbildung oder Kenntnisse gibt es viele verschiedene Jobs, die deine Hilfe benötigen könnten.
Zum Beispiel haben Alex und ich in Japan in einem alten traditionellen Haus bei der Renovierung geholfen oder in Nepal auf einer Permakultur Farm gearbeitet und in Indien haben wir im Hotel Fifu bei der Übersetzung und Pflege der Webseite geholfen. Also, ihr seht schon, ziemlich unterschiedliche Aufgaben.
Meistens arbeitest du drei bis maximal fünf Stunden am Tag, somit bleibt noch genügend Zeit, um die Gegend zu erkunden. Dein Host wird dir sicher behilflich sein und dir die schönsten Orte seines Landes verraten.
Die Plattform kostet einen kleinen Mitgliedsbeitrag und du kannst dir entweder allein oder zusammen mit deinem Partner ein Profil anlegen und bekommst somit Zugang zu den Angeboten.
Was wir an Workaway lieben
Das Gute ist, dass man relativ spontan entscheiden kann, ob man sich für ein Projekt anmelden will, auch die Dauer, wie lange du bleiben möchtest, kannst du entscheiden. Es gibt Hosts und Gastfamilien, die deine Hilfe für mindesten einen Monat oder zwei Wochen beanspruchen wollen, aber du findest auch viele Anzeigen, wo es keine Mindestdauer gibt. Wir blieben meistens zwischen 10 und 18 Tagen an einem Ort.
Workaway ist eine der besten Arten in Kultur und Land einzutauchen. Außerdem gibt es bestimmt immer das beste einheimische Essen und du kannst schnell neue Sprachen lernen.
Bei jedem Projekt kamen wir als Fremde und gingen als Freunde. Alle Informationen zu Workaway findest du hier.
Günstig Reisen, ohne zu arbeiten?
Keine Lust zu arbeiten, weil du eigentlich selbst mal eine Auszeit brauchst? Dann ist vielleicht House Sitting etwas für dich. Auf der Seite TrustedHoussitter kannst du Personen finden, die für einige Zeit verreisen und jemanden suchen, der sich um ihr Haus, Garten und, oder Tiere kümmert, während sie weg sind. Hier musst du natürlich nicht nur sehr verantwortungsbewusst sein, sondern auch flexibel bezüglich Lage und Datum. Die Plattform kostet aber mehr (ca.89 Euro) als Workaway, aber die Mitgliedschaft ist ein Jahr gültig und schließlich vertraut dir hier jemand Fremdes sein Hab und Gut an, daher finden wir diesen Betrag absolut gerechtfertigt.
Na, ist etwas Passendes für dich dabei? Schreib uns doch deine Erfahrungen mit Reisen und Arbeiten.
Y für YOGA. Sport auf Reisen
Wie wir in diesem Artikel schon geschrieben haben, ist Essen für uns ein wichtiger Bestandteil auf Reisen. Leider ist einheimisches Essen nicht immer das gesündeste und ziemlich ölig, fettig oder mit viel Zucker versehen. Deshalb verraten wir dir in diesem Artikel, wie du Sport in deinen Reisealltag inkludieren kannst.
Zunehmen auf Reisen?
Viele Menschen kommen nach einem Urlaub oder nach langen Reisen mit ein paar zusätzlichen Kilos und enger Kleidung zurück. Das liegt allerdings nicht an den Heinzelmännchen die heimlich die Kleidung im Koffer kleiner genäht oder an der Waage gedreht haben. Nein? Aber woran liegt es dann?
Reisen oder auch Urlaub bedeutet nämlich in gewissermaßen Stress für den Körper. Körperliche und physische Belastung durch fremdes Essen, Temperaturunterschiede, neue Eindrücke und andere Gepflogenheiten oder auch Zeitunterschiede können den Körper stressen.
"Aber man bewegt sich ja viel mehr." Stimmt das wirklich? Vielleicht bei einem Städtetrip oder Aktivurlaub, aber in einem Strandurlaub oder Rundreisen ist das nicht immer der Fall. Wir zum Beispiel legen lange Strecken mit Bus oder Zug zurück und somit ist langes Sitzen auf unseren Reisen keine Seltenheit.
Die Folge: Gewichtszunahmen. Während der Weltreise waren es bei mir 4Kg, Alex hingegen nimmt bei Stresssituationen ab und hat 10! Kg verloren. Sehr unfair wie ich finde, aber das ist leider bei uns Frauen so, dass einige unter uns eher dazu tendieren auf Reisen zuzunehmen, wobei viele Männer abnehmen.
Daher solltest du besonders auf Reisen darauf achten, ein paar Sporteinheiten in deine tägliche Routine zu inkludieren.
Nicht so leicht, Sport auf Reisen.
Für mich war Sport immer ein wichtiger Bestandteil, selbst nach einem 14 Stunden Arbeitstag habe ich noch Zeit, für einen kleinen Lauf gefunden. Ich wusste: Es tut mir einfach gut.
Leider habe während der Weltreise lange nicht so wirklich einen Weg gefunden die passende Sportroutine zu finden und ich bin mir sicher, dass es nicht nur mir so geht. Keine schöne Laufroute, das Fitnessstudio am anderen Ende der Stadt oder eine Bulle-Hitze und hohe Luftfeuchtigkeit können Gründe sein, dass es mit dem Sport nicht klappt.
Wie kannst du nun Sport in deinen Reisealltag einbinden
Fahrrad statt Roller: Wir haben, wo wir konnten, ein Fahrrad anstatt einem Roller gemietet, ja das kann wirklich sehr anstrengend sein, aber es hält fit.
Zu Fuß anstatt mit dem Taxi: Das spart sogar ein bisschen Geld und tut deiner Fitness sicherlich gut.
Buche eine Unterkunft am Meer oder mit Pool: Vor dem Frühstück ein paar Bahnen im Pool oder sogar im Meer ziehen, ist nicht nur wohltuend, sondern ist auch eine schöne Sporteinheit. Es gibt auch jede Menge Air BnBs mit einem Fitnessraum, es muss also nicht immer gleich ein Hotel sein.
Wandern statt mit der Seilbahn: Die Aussicht auf einem Berg ist viel, viel schöner, wenn man sich den Ausblick nach einer langen Wanderung erarbeitet hat.
Probiere was Neues
Wir haben auf der Weltreise die Chance für viele gratis Yogastunden gefunden. Oder komme der Kultur ein bisschen näher und mache einen Surf oder Tanzkurs.
Für die Meerjungfrauen unter euch ist vielleicht ein Tauschschein genau das Richtige. Tauchen ist sehr anstrengend für den Körper, aber es fühlt sich nicht so an, da unter Wasser alles leichter ist.
Was haben wir noch gemacht:
Wir sind mit unserer Yogamatte im Gepäck gereist und hatten somit keine Ausreden mehr, kein Sport machen zu können. Sie wiegt nicht besonders viel und ist leicht am Backpack anzubringen.
Morgens ging es oft direkt nach dem Aufstehen auf die Matte, YouTube Videos haben uns geleitet und somit war der Start in den Tag perfekt. Wichtig ist, dass du dir eine feste Zeit überlegst, wann es für dich am besten ist, Sport zu treiben. Außerdem wenn man fitter ist, machen Wanderungen oder straffes Sightseeing Programm noch viel mehr Spaß, weil man nicht gleich bei jedem Hügel außer Atem kommt.
Was ist deine Sportroutine auf Reisen oder gehörst du zum Team Sportmuffel? Wir hoffen nach diesem Artikel wird sich das ändern. ?